Marketing consultant Andrew Scott to host glazing industry webinar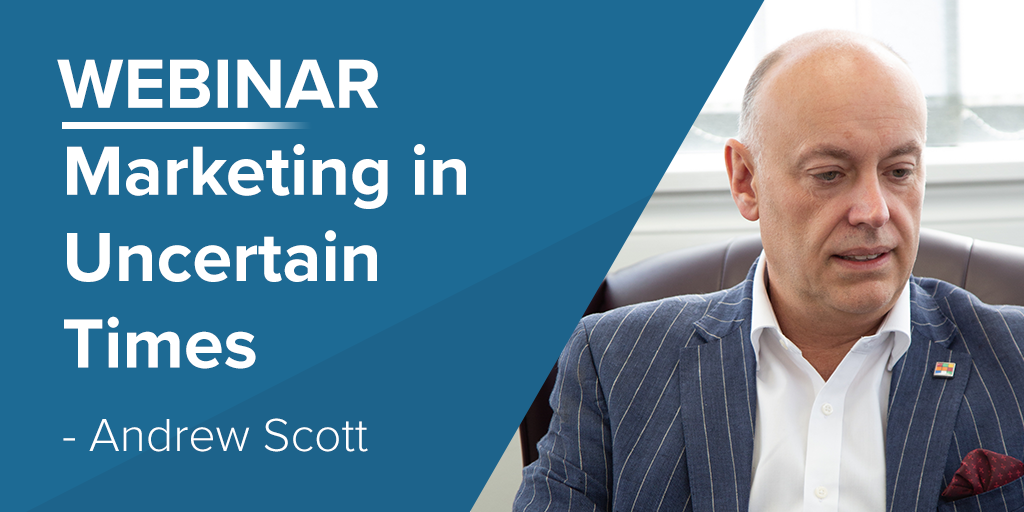 Andrew Scott, founder of Purplex Marketing, Insight Data and the Glazing Summit, has announced a webinar to guide business owners and marketing teams during this time of uncertainty. It will take place on Wednesday 15th April.Andrew commented;
"Over the last 30 years I've worked with and advised hundreds of companies in our industry during good times and bad times. At the last Glazing Summit Conference I shared my strategies to help companies grow fast as the market picks up, but the coronavirus crisis changes everything.

"The situation will have a significant economic impact on our industry and many businesses will see a sharp decline in revenue, particularly with certain products. However, there will also be new opportunities and those companies who pivot their business and marketing strategy now could come out winners as the crisis subsides."
The webinar is aimed at installers, fabricators and component suppliers throughout the supply-chain. Some of the topics discussed during the webinar will include;
What marketing messages should your business put out during a crisis?
Why is it vital to stay visible to customers and potential customers?
What products are going to sell well after the crisis – and which ones will tank
How to build a sales pipeline so your business can hit the ground running
The 5 marketing strategies that will be most effective as the 'recovery' starts
How to pivot your business quickly to acquire market share
Andrew will also share his views on how the industry could change after the crisis, and how companies are likely to adapt.
New to webinars?
For those unfamiliar with webinars, it is essentially an online seminar. Users simply log-in at the appropriate time and watch the speaker. There is also an opportunity to type questions that the speaker may answer at the end of the webinar.
How to register
Places on the webinar are strictly limited, so book your free place now >>.