New senior appointment at Purplex Marketing
Purplex, the full-service marketing agency, has appointed Mike Pickering to head up the company's new London office.
With a background that includes construction, property and the marine industry, Mike joins Purplex from a leading London digital marketing agency. He was also part of the marketing team at Regus PLC, the £1.6billion property company that operates 2,300 business centres in 106 countries.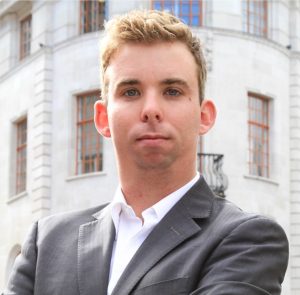 "I am delighted to join Purplex at this very exciting time. The company is a true full-service agency with a sharp commercial edge that really benefits clients. I've watched Purplex grow over several years and help their clients dominate their respective markets, and it's a real honour to head up their new London office."
As well as experience in construction and property, Mike has a strong background in the Sports, Leisure and Tourism sectors. He is a qualified yacht skipper and has captained super yachts for the rich and famous all over the world, building an extensive network of senior business contacts.
Andrew Scott, Managing Director of Purplex, said; "Our new London office will help us support national and international clients better and act as a springboard for further growth. Mike has worked both client and agency side and is an experienced Marketing Manager, operating at senior corporate level. He is also very hands-on, and we are looking forward to building our new London team."
Purplex was established in 2004 and has a team of more than 40 experts in PR and media relations, branding and design, web development, online marketing, video and photography.
The new London office is located on the Strand, next to Trafalgar Square. For more information contact Purplex on 0203 137 9319 or visit www.purplexmarketing.com