Back
Purplex celebrate decade marketing partnership with Cotswold Architectural Products
Cotswold Architectural Products marked its 11-year partnership with Purplex by putting pen to paper on a new and enhanced PR contract.
Cotswold recently broke away from parent company Caldwell, and the purpose of this latest PR strategy is to raise the profile of the world's leading friction stay manufacturer among fabricators both in the UK and overseas.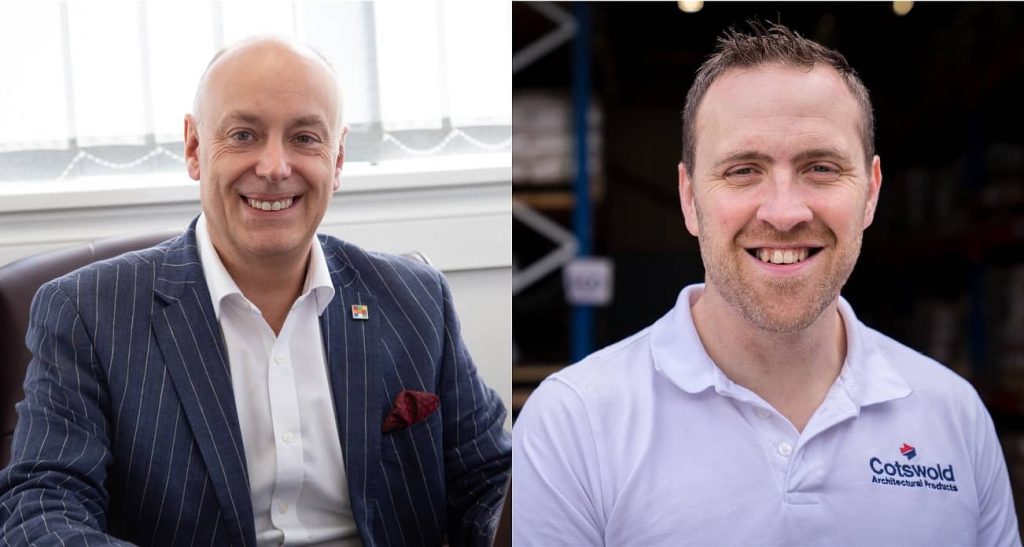 A friction stay is the variable window hinge that allows the secure opening and closing of windows. In 1976, Cotswold became the first company in the UK to manufacture friction stays and has since grown into a world leader in the field.
Marketing for the largest independent friction stay manufacturer
Long-serving employee Tim Ferkin – who was recently announced as Cotswold's new Managing Director – is responsible for leading Cotswold into this exciting new phase, and he believes that marketing will play a fundamental role in achieving his ambitious plans for the future.
Tim comments: "I've worked with Purplex since 2011 when Cotswold was an independent company, and I've always been impressed with their industry knowledge and marketing know-how. We continued to work together when Caldwell bought the business in 2013, and now that Cotswold is standing independent again, I'm keen to put us back in the spotlight."
With factories in the UK and India and supplying products to 56 countries around the world, Cotswold is the largest independent friction stay manufacturer in Europe with a global reputation for excellence and innovation.
Tim continues: "We're keen to get the Cotswold brand back out into the industry, pushing it to the forefront of fabricators' minds to showcase our vast experience, incredible technical knowledge, and great customer service. I look forward to working closely with the Purplex team and sharing this message far and wide."
Andrew Scott, founder of Purplex, said: "We'll soon be unveiling the new look Cotswold website and have lots of interesting marketing ideas in the pipeline. It's an exciting new chapter for Cotswold and we look forward to working with Tim and the team as they look to build their presence in the UK and overseas."
Leading full-service marketing agency for the home improvement sector
Since 2004, Purplex has grown to a team of 80 talented marketers who implement strategies that achieve the best results for any business, including boosting leads and increasing brand awareness to drive real growth.
Contact us today to see how we can create a robust marketing strategy for your company.