Back
5 Reasons To Start Running Remarketing Campaigns
Have you ever been followed around by ads?
The kind that make you think.. is my phone listening to my conversations?
Although these advertisements seem to supernaturally appear every time you're looking to buy whatever the ad is selling, the real reason why you see these ads is something a little less superstitious – a remarketing campaign.
These campaigns are used by big brands all over the world, and for good reason too: 96% of website visitors aren't ready to buy yet when they visit your website. 
Here's an example of when a remarketing campaign could appear:
A user searches on Google for a 'new coat'. They click through to a website, browse a variety of coats, can't quite make a decision and leave the site.

Thanks to analytics cookies, brands can target people who've visited their website or a certain product or service page and show them ads that are relevant to them – e.g a 10% discount offer on a new coat.
Remarketing campaigns are shown to consumers who've signalled interest in a brand or product. There are many ways this could happen, but most often it's because a consumer has:
Visited a website or product/service page

Signed up to an email list

Liked a facebook page
Here are some reasons why remarketing campaigns could benefit your business:
1. It's One Of The Cheapest Ways To Acquire More Leads
Remarketing campaigns are renowned for their cheap clicks. We found that our remarketing clicks can cost anywhere between 2 to 60 times less than clicks from standard search ads. 
Think about it – you've probably already had to pay for them to visit your website one way or another, be it through traditional marketing channels like print advertising or radio, online advertising or your own sales team generating interest in your product and service. So why not pay a little extra for a good chance they turn into a sale?
Some of our biggest clients are achieving these clicks for as low as 14p. If a consumer is browsing brands to purchase from, and the difference between getting the sale or not is a remarketing campaign, it's almost essential to be running them.
2. Consumers Will Pick You Over Your Competitors
The moment consumers identify a need for a product, whether they're ready to purchase or not, they subconsciously start evaluating which brand they'd prefer to buy from.
Although customers usually research multiple brands before making a purchase, a study by Software Advice found there's a 70% chance a consumer will choose your product over a competitor's after seeing a remarketing ad. 
When it's time to get the credit card out, the brand with the remarketing campaign usually wins the sale. Considering you've been following them around the web with ads, it makes sense if your business is the first in mind right?
3. They're Fantastic For Brand Awareness
Although we can't speak highly enough of the great returns search ads and organic search can bring, it can also be very hard to build brand awareness through tiny text ads and organic search listings.
Display remarketing is different: advertisers have full creative control over what their ad looks like, meaning your logo, corporate colours and branding style can be incorporated into what the end-user sees.

This means that as consumers become more familiar with seeing your ads, their ability to recall your brand will become better too. 
4. Optimal Results Can Be Achieved By Testing Different Strategies
There are many different strategies you can use when remarketing to potential customers. Here's a couple that could work for you:
Multi-stage remarketing:
A visitor clicks on a product page but doesn't end up converting into a sale.

Your remarketing ads start showing, reminding the user of the product they were browsing.

After 7 days without purchasing, you start targeting them with ads with a 'limited time offer' of a 10% or 15% discount. 

The visitor thinks they have lucked out by waiting and decides to make the most of the offer.
Targeting Users With Facebook Lead Generation Ads Based On Engagement:
No one scrolls through Facebook looking to buy a product or service. Facebook is primarily used to engage with family and friends, or to pass time watching funny videos or looking at memes.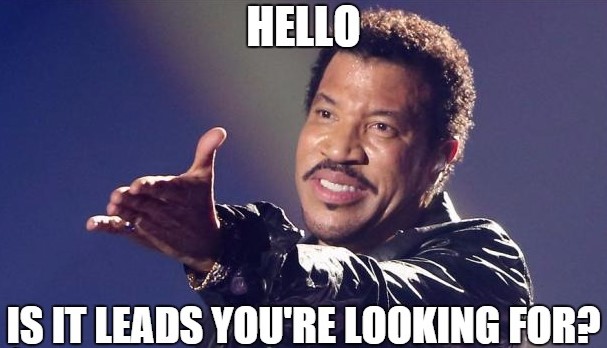 Usually there's a big risk of wasting ad spend by attempting to get users on Facebook to visit your website, but this is where Facebook's lead-gen ads shine.
Lead-gen ads work especially well on mobile, where Facebook have seamlessly integrated a form into the app, meaning users don't have to bother leaving the app.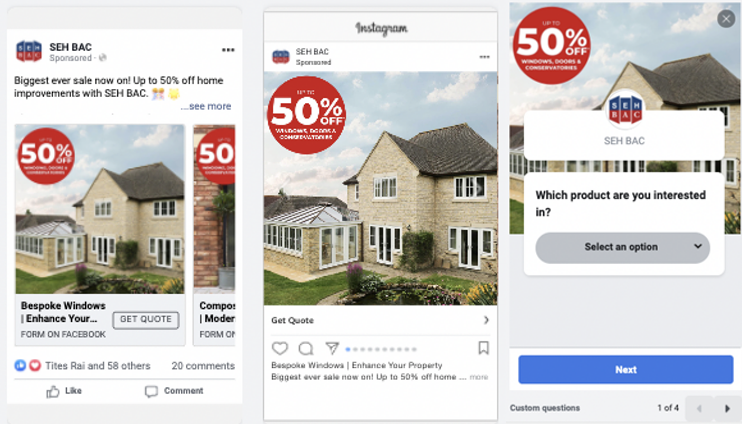 So why target users based on their engagement?
Users with high engagement are the most active on Facebook, meaning they are also the most likely to engage with your brand, convert into a lead or make a purchase.
You can target any user who has:
Visited your page

Sent a message to your page

Clicked on any of your previous call-to-actions

Saved your page or any of your posts

Engaged with any of your posts or ads
With over 1.6 billion people worldwide using Facebook, there is a lot of potential for your ads to be seen by the right person who will turn into a sale.
5. You Can Use Email Lists To Target Users And Achieve Fantastic Results
If you collect emails and have over a thousand on your list, there's a huge opportunity you can take advantage of. If you don't already collect them, it's never too late to start!
Email lists can be used to target users while they're using Facebook, Instagram, Pinterest, LinkedIn, Twitter, Google Search, Youtube and Google's Display Network which includes over 2 million websites, videos and apps.
Remarketing Lists for Google Search Ads (RLSAs) have potential to achieve 2x higher click-through-rates, 50% lower cost-per-clicks and convert at twice the rate of regular search campaigns!
These are just a few of the great reasons why you should start running remarketing campaigns although sadly, remarketing is still unbeknownst to many business owners, many of whom are missing out on these hot leads converting at ultra-cheap prices. 
Interested in hearing more about how remarketing campaigns can benefit your business? Get in touch to see how our team of remarketing and PPC experts can help your business turn those non-converting individuals into sales today.
This entry was posted in Purplex News