Back
The Greatest Roller Coaster Ride for a Decade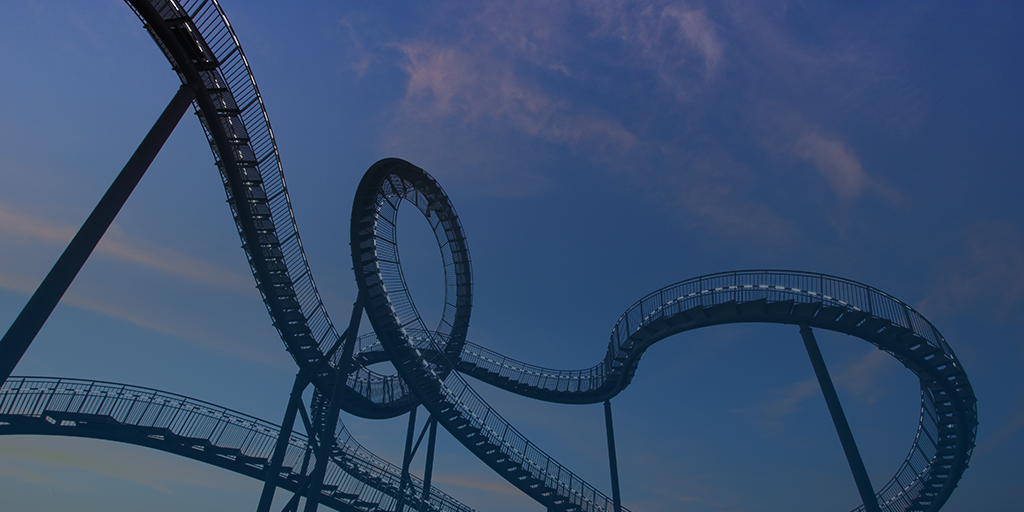 The home improvement and building products landscape could change forever, as companies face a crisis on one hand and booming order books on the other, says industry advisor Andrew Scott.
Business leaders are still reeling from the commercial effects of the coronavirus pandemic, and as the construction industry gets back to work, we are already counting the cost as several firms collapse or consider restructuring options.
In the glazing sector, Insight Data recently reported that 12% of manufacturers and installers in the UK (over 1,000 firms) were considered high or very high risk by a Credit Reference agency, prior to the COVID-19 lockdown.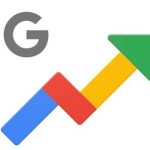 Yet, despite the doom and gloom, many companies across the glazing industry are seeing stronger than expected demand. Indeed, many installers are reporting record levels of sales leads and orders.
Analysing Google Trends paints an interesting picture; the search engine tracks demand for key search terms and, despite the pandemic and economic uncertainly, demand for home improvement products has skyrocketed. Phrases such as 'double glazing' are back to pre-COVID levels, while 'conservatory' and 'patio doors' are at all-time record highs.
The Perfect Storm
The surge in demand from consumers is feeding through the entire supply chain, as installers, manufacturers and component suppliers find themselves busier than expected. But is it a flash in the pan, or will it continue? – this is the million-dollar question!
With entire families at home together on lockdown for months, it is no real surprise that sectors such as home improvements, gardens and lifestyle are top of the shopping list. Combined with unusually good weather during the lockdown period, it is the 'perfect storm' to stimulate demand.
Pessimists will point to economic data and rising unemployment and conclude its simply 'fair weather' before a storm hits.
However, several other factors are at play. In the short term, overseas holidays are off the agenda until next year. In the longer term, a shift in working patterns seems inevitable as more people work from home, creating demand for more space and better environments.
What's more, unlike the 2008/9 recession, the current crisis was not the result of a financial crash, which means lender capital and liquidity is still available, so consumer finance has been largely unaffected.

A watershed moment
Of course, a buoyant market doesn't mean all companies succeed equally. The lockdown period has taken its toll, and despite government support and initiatives, many companies across the industry are feeling the pressure.
We may shortly be looking at a watershed moment for the industry.
Those companies in a strong financial position, who invest in their brand and marketing, will capture market share and could see significant growth.
Many of these organisations are already re-evaluating their business and marketing strategy. Digital transformation and routes to market, including D2C (Direct-to-Consumer), have moved up the agenda, while several companies are already actively seeking acquisitions.
Conversely, we can expect to see significant collateral damage with companies who are highly geared, lack investment or have weak marketing or digital presence. Size won't matter – there will be casualties in both large and small companies across the supply-chain.
For such companies, urgent action is required – either to recapitalise through debt restructuring, bring in an equity investor or, in the case for many businesses, sell the company before it is too late.
And there is no shortage of buyers; indeed, Kevin Ellis, Chairman of PWC (Price Waterhouse Cooper), predicts a boom in M&A activity in the months ahead.
Marketing-led companies
Of course, even financially strong companies can fail. According to BrandZ, the world's leading organisation for tracking global brands and their brand equity, it is the organisations with the strongest brands that bounce back fastest and accelerate ahead of others during a recession.
Consumers gravitate towards brands they recognise and trust, especially in uncertain times. This means companies with strong brands that continue marketing typically gain market share at the expense of weaker brands.
A word of caution though; while an acceleration towards digital is inevitable, few brands are built entirely online. Indeed, the online giant Amazon is also one of the biggest advertisers on ITV.
The home improvement and building products industry is on a roller coaster ride. For some, they will want to jump off and dive for cover. For others, they'll hold on for dear life. But for a few, it is the start of a new journey as opportunities present themselves.
Having the right business and marketing strategy will be crucial as the industry faces rapid transformation.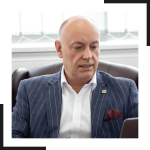 Andrew Scott is CEO of Purplex Marketing and Insight Data. He is also a corporate advisor and has acquired, built, and sold several companies.
Purplex is a full-service marketing agency with specialist teams in strategy, PR and social media, web and e-commerce, digital marketing, branding, and advertising.
To discuss your business or marketing plans, please contact us.
This entry was posted in Purplex News