Back
Why Customer Experience Is More Important Than Ever
Customer experience, often referred to as CX, is the term used to describe the journey your customers go through when interacting with your company. Not to be confused with customer service, this journey covers everything, from their first contact with you all way through (hopefully) to them enjoying the views from their new windows or conservatory.
CX can be broken down into four stages:
Consideration
Evaluation
Purchase
Enjoyment
Through the consideration phase, a consumer changes from a passive observer of your brand activity to a potential customer. Brands that make it into the consideration stage of customer experience are far more likely to be purchased than those that don't.
This is why it is so important to keep your marketing consistent, as you just don't know when a consumer will enter this phase. If they have already had contact with your brand, whether they have seen advertising or have read a local PR piece, you are far more likely to be considered at this stage.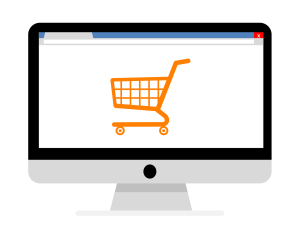 Is there any hope for brands past this stage of customer experience?
It is possible for brands to enter straight into the evaluation phase, as this is where the consumer begins to research the product/service they're looking for.  As they learn more about the market, it is possible for brands from the consideration stage to be discarded in favour or those in the evaluation stage.
Having a clear, well-designed website that contains detailed information can help your business penetrate the journey at this phase. You also need to make sure that this website is easy to find. This is achieved by a strong SEO and PPC strategy.
The purchasing phase is almost always the most focused on phase. Marketeers that focus solely on this phase fall short. They forget that there is a whole journey that needs to be considered. Some agencies are so focused on buying pages and checkout processes and wonder why no customers are finding them.
Purplex is a full-service marketing agency that is focused on getting your customers through their journey as informed as possible. When it is time to purchase, we make sure yours is the chosen brand.
This is achieved by extensive PR exposure, SEO and content writing, a good PPC campaign and a brilliant website. See how Purplex can help your business.
This entry was posted in Purplex News