Back
Working from home – but still driving your business forward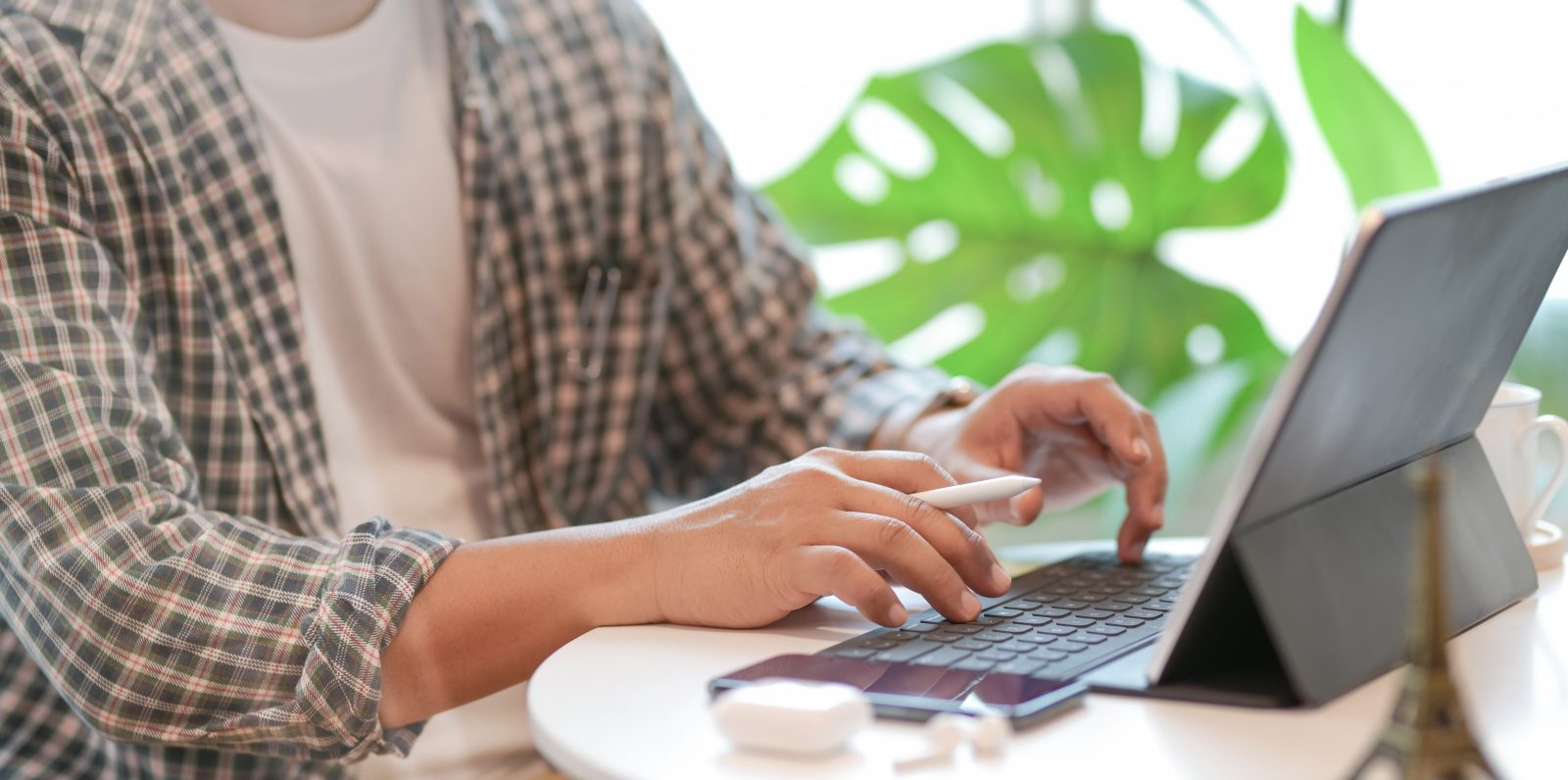 Like all businesses, we've had to adapt very quickly to the ever-changing coronavirus situation.
Back in early March, we knew that some sort of lockdown was likely – so to ensure we weren't caught off guard, and that the transition caused the least possible disruption to our customers, we decided to send our team home before the official shutdown began.
Those extra days proved crucial – they allowed us to quickly get to grips with the intricacies of home working, and by the time the strictest measures kicked in, we were already up and running and fully operational.
The last seven weeks of lockdown have been busy to say the least. Our passionate team have created scores of websites, brochures, videos and other creative assets; written hundreds of press releases and blogs; posted thousands of times on social media and spent countless hours on video calls, both internally and with clients.
Our MD Andrew Scott meanwhile hosted a webinar called 'Marketing in Uncertain Times' sharing his thoughts on how businesses should adapt to the current climate. It was packed with valuable content including many the no-nonsense strategies that he's used to help hundreds of companies navigate through both good and bad times successfully.
To summarise, we've spent the last seven weeks doing everything in our power to ensure that your marketing activity is not compromised during this time and your business is in the best possible shape for when lockdown is lifted. We've helped you adapt your strategies, diversify into new markets, communicate with your customers and even helped you win new business.
We've always known our clients to be a group of outstanding companies run by passionate, dedicated people; but the past few weeks have really highlighted just how tough and resilient you really are.
You've all continued to forge ahead and have worked incredibly hard to overcome the challenges you've been faced with – some of you even launching new products or branching out into other sectors.
Your attitude has been nothing short of amazing and we'd like to take this opportunity to congratulate you on how you've handled the situation.
In recent weeks we've been supporting those of you that are making preparations to return to work in some capacity – particularly our clients that are in manufacturing – and taking the necessary steps to ensure our team can return to the office.
We don't know when the restrictions will be lifted of course – at the time of writing the government are expected to reveal their lockdown exit strategy on Sunday (May 10th) – but we will be fully prepared to make our return as soon as it's safe to do so.
In the meantime, though, we're still working at full capacity. Rest assured, if there's anything you need – even if it's a service you don't normally take from us, or if you just want some general advice about coping with the current situation – we're all here to help. Don't hesitate to give your account manager a call.
This entry was posted in News