Back
Ambitious fabricator reappoints Purplex to spearhead growth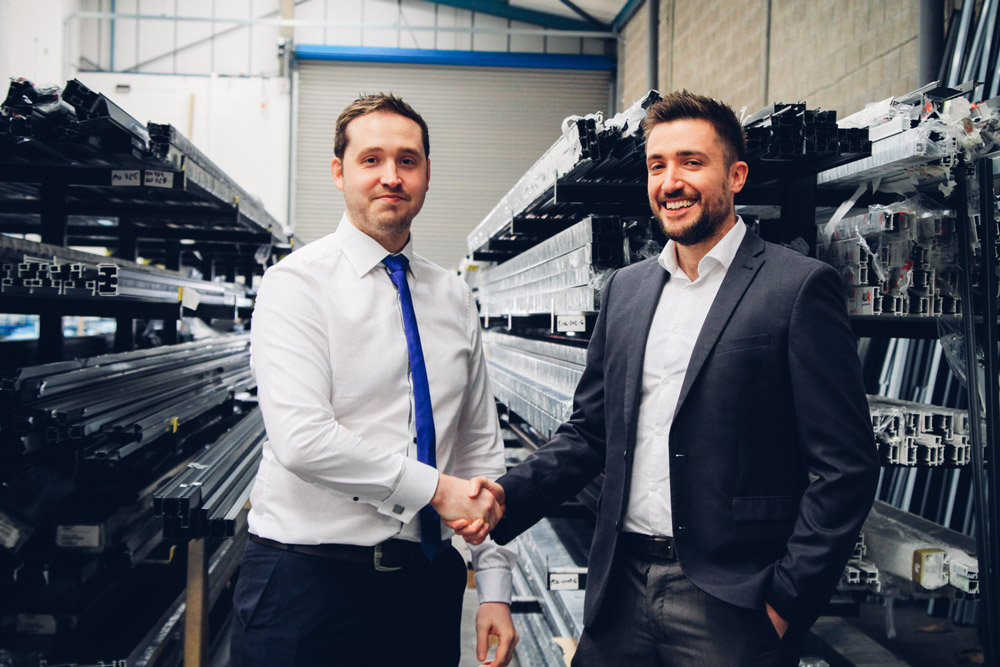 A fast growing aluminium trade fabricator has reappointed industry marketing specialists Purplex to help spearhead growth over the next 12 months.
The Window Outlet, who are based in Bristol, had no hesitation in signing a new agreement with Purplex after the initial multi-channel marketing campaign helped the fabricator turnover £1m in their first year.
Managing director, Ben Warren, explains: "The aluminium trade supply market is very competitive, so I knew if The Window Outlet was going to be a success I would need to invest in marketing. I reviewed my options and contacted Purplex, largely because they have a proven track record in the industry and can offer a wide range of marketing services. As a start-up business we didn't have a huge budget, but Purplex were able to recommend a strategy that would generate maximum bang for our buck. Purplex started by putting the foundations in place – so designing our brand and building our website – before moving on to email marketing and direct mail to generate leads.
Ben continued: "We received over 300 quote requests from the first newsletter – a staggering result considering we only circulated it to 2,000 companies – and we've since had over 1,000 leads from our various marketing activities. We've had a fantastic first 12 months but we don't want to rest on our laurels. We plan to build on our success and invest even more in marketing this year, moving more of our budget into trade press PR, content marketing, Pay Per Click and video."
Sam Cross, account director of Purplex commented: "The most successful marketing campaigns today are multi-channel – so for example PR is published in print and shared online, and print advertising and direct marketing dovetails with website banners and online display ads – and The Window Outlet are living proof that this works. By implementing a multi-channel campaign and focussing on quality products and great service, The Window Outlet have hit £1m turnover in their first year and look set to double this in year two. We've really enjoyed working with Ben and his team, and we look forward to stepping things up over the next twelve months and helping The Window Outlet continue their journey."
This entry was posted in PR, Purplex News