Back
Business leaders gather for 'magic' Purplex summer BBQ
Over 100 senior business leaders and VIPs attended the Purplex summer BBQ.
The event was held at Channings in Clifton to say thank you to clients and contacts across the South West and beyond – that have worked with the agency for the last few years.
The event was also held to celebrate Purplex's ten year anniversary and to gather feedback of its up and coming new brand.
Purplex is a full-service marketing agency with teams of specialists in PR, design and branding, digital marketing and website develpment.
It partners with companies across the south west, nationally and internationally to build brand awareness and create sustainable growth.
The company employs 42 full time staff and has recently announced a major recruitment drive with the aim of appointing further PR experts, digital marketing managers and web/mobile technology specialists.
Andrew Scott, Purplex founder, comments: "It was a memorable event that went long into the night – with business people from a wide variety of sectors attending for a summer BBQ, drinks and entertainment courtesy of a talented professional magician.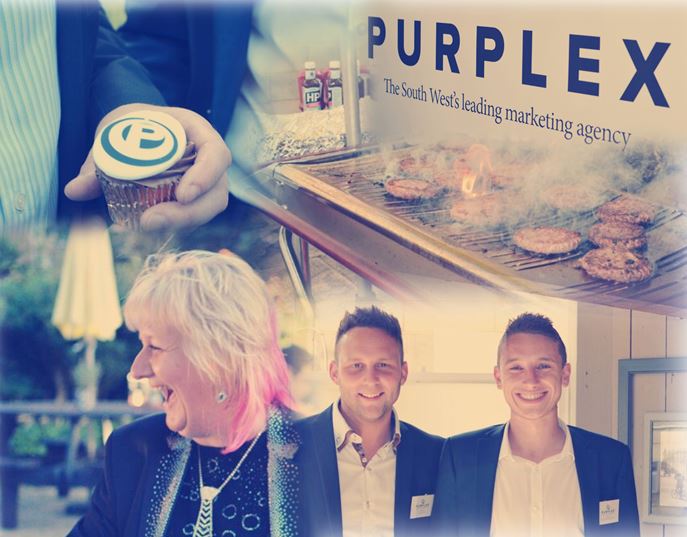 "On the night we also got to say thank you to our customers and contacts; and hear from many of them how we have helped to grow their businesses and coordinate marketing campaigns that achieve results."
Watch the video here – https://www.youtube.com/watch?v=PZ677962Pno
This entry was posted in Purplex News