Back
Made to measure new website and brochure for Kirkman Joinery
With over 50 years' experience manufacturing and installing beautifully handcrafted timber products, Kirkman Joinery know the importance of demonstrating the quality of their products to their customers. It's not surprising then that Kirkman wanted to show off their handy work with the help of a brand new website and brochure.
Martin Kirkpatrick, MD of Kirkman Joinery, comments "Choosing the right partner to create our marketing material was easy in the end. We wanted a company who could do all the hard work. It's not often you find a marketing agency who knows our industry, but also is able to design and write a website and a brochure as well. That's why we selected Purplex."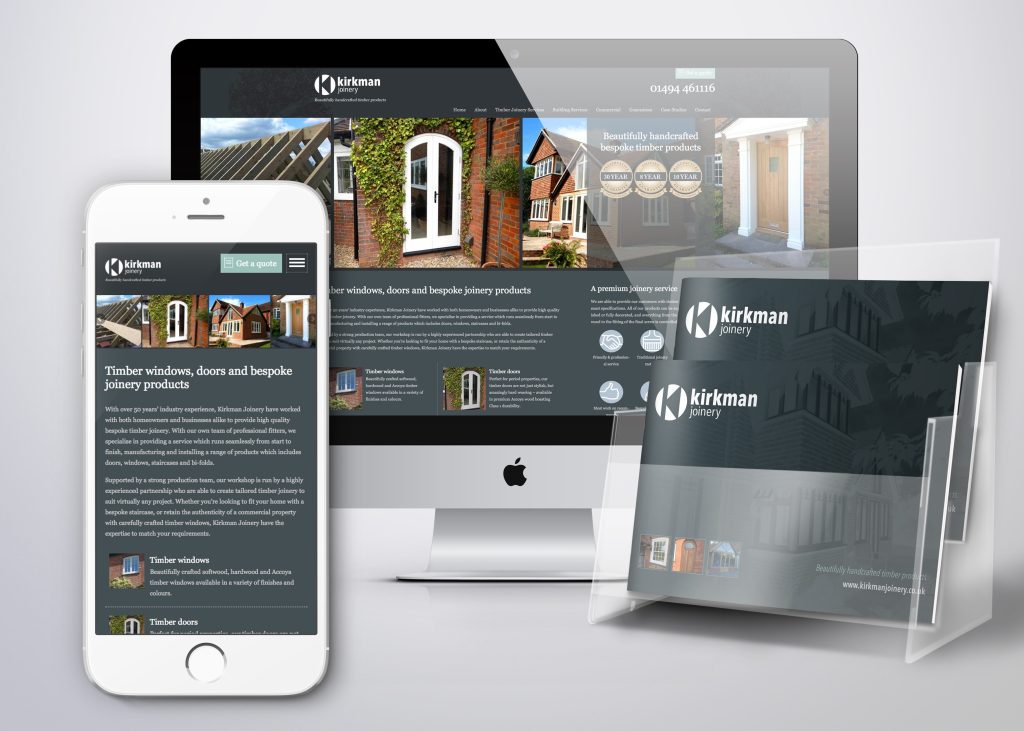 Both the new website and the 16 page A4 brochure showcase Kirkman's range of joinery and building services, for both domestic and commercial markets, across Buckinghamshire. Sean Scott Account Manager at Purplex Marketing comments:
"Kirkman Joinery now have two amazing new sales tools. They are safe in the knowledge that their new website passes the test with Google and its recent mobile algorithm update – which now penalises website that aren't mobile friendly, high jumping them above their competitors in search results. And their sales team now have a powerful own-branded brochure in-line with their branding, with beautiful imagery depicting the quality of their workmanship."
Many companies in the window industry are now turning to Purplex for a full-service marketing approach. Purplex are the number one agency in the glazing industry with a team of 40 marketing specialists offering; creative and branding, PR, web design, digital marketing, direct marketing and video production all produced in-house.
This entry was posted in Purplex News