Back
Essential PR tips for your business
In the first of a two part post Sam Cross, PR Manager at Purplex, shares his top PR tips to help you get better results.
Before you begin any PR campaign you need to establish your primary goals. These can be short-term goals such as creating a PR plan or long-term goals such as strengthening your brand.
Whatever your plans, they need to be clear and straight-forward so you and others in your team know exactly what each person should be doing to help you achieve these goals, and when it needs to be done by.
Another benefit of setting goals is to help measure results. By having a clear end result in mind you can assess how well you are doing by whether this is being achieved within the given time frame.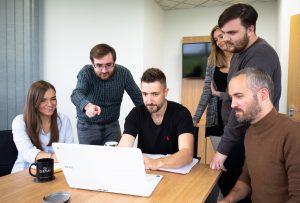 The best of our PR tips – you can create the greatest PR campaign in the world but if it isn't engaging to your target audience then you won't get a response.
Identify who you want to target and research them. What are their business problems? What are their typical lifestyle choices? What is the best way to display your message to these people?
Once you have answered these questions you can create a relevant strategy that con
Choose your words carefully
Decide on your key business messages and keep them consistent across all channels of communication, whether this is through Twitter, blogging, writing opinion pieces or press stories.
Make the message clear and easy to understand so that people can relate to it and link it back to your business.
Find our how Purplex can help with your businesses PR plans.
This entry was posted in PR