Back
Top 5 tips for a successful email marketing campaign
Email marketing continues to gain popularity as a cost-effective yet powerful way of connecting with customers and generating new leads. However, without the right software or marketing know-how companies can be left disappointed with the results of their campaign and could even end up being identified as a spammer. To help companies get the most from their email marketing we've put together our top 5 tips for a successful campaign:
1. Use quality data
Quality data is essential when sending out email campaigns as the success rate largely depends on how up-to-date your data is. Out of date mailing lists that contain irrelevant contacts will stop your campaign from reaching the right people, which in turn will reduce response rates. Contact information that is updated regularly will help to reduce bounce backs and improve your results.
2. Use specialist email marketing software
Using standard software (such as Microsoft Outlook) to carry out email marketing can lead to your campaign being flagged as spam, so using dedicated email marketing software is recommended. To avoid blacklisting your regular email communications, create a separate domain for email marketing and tie this to the dedicated software. Email software with built-in testing that allows you to spam score your email will help improve results even further.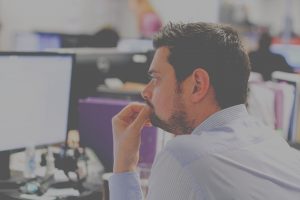 3. Design your campaign for the target audience
For successful email marketing you only have a few seconds to engage with your target audience so your campaign needs to be attention grabbing and interesting for the recipient to want to know more.
An eye-catching design and engaging, relevant subject lines and headlines are all key to a successful campaign. Image-only emails are not recommended as many email clients (such as Outlook and Hotmail) block images.
4. Have a clear response strategy
What do you want people to do when they receive your email? Be clear on what your aims are and incorporate this within the campaign. If the recipient is interested enough to respond, it is worth investing in a specific landing zone or micro-site. Simply pointing them to your website home page with no relevance to the campaign will reduce results.
5. Analyse results
In-depth analysis and tracking of your email marketing will let you know who opened the campaign and what landing zones they clicked through to. This allows you to build up potential customer profiles so that any future campaigns can be tailored specifically to these recipients, improving response rates dramatically.
Purplex can help you with your email marketing, building engaging campaigns that really resonate with your target audience.
This entry was posted in Digital Marketing