Back
Purplex invests £1m in second site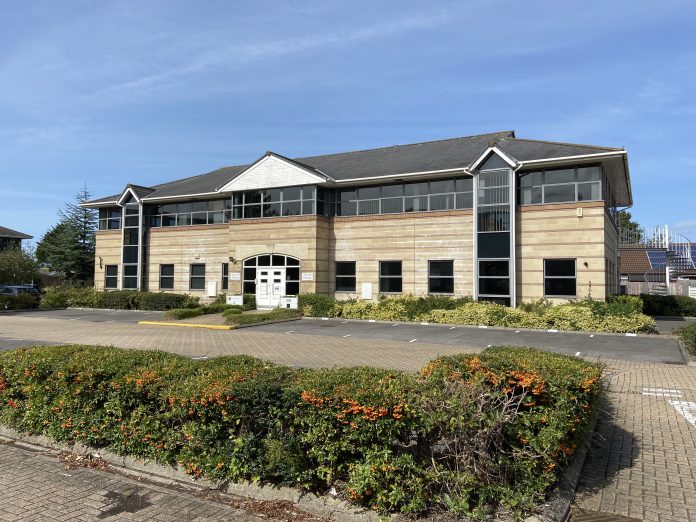 Leading full-service marketing agency Purplex has invested around £1m in a new office on the same South West site as its current headquarters.
The move follows a sustained period of growth for the agency, which specialises in the home improvements, building products and construction industries.
The brand-new office facility will aid Purplex's rapid expansion plans and can accommodate 150 plus additional employees. It will also feature a TV/recording studio and dedicated training centre – and it will become the first net-zero carbon office in the South West.
"Purplex has grown exponentially in recent years, producing fantastic results for customers, and this investment is testament to the demand for our services," said Andrew Scott, Purplex's MD.
"The new office will give us the space to continue our upward trajectory and grow each area of our operation – from PR and digital marketing to web design and video production.
"But we also want to secure the future of the business too, which is why we will provide the next generation with training and are committed to climate change, sustainability and bio-diversity."
Currently based at the headquarters of parent company the Ascot Group, which also includes award- specialist data supplier Insight Data and Business Leader, the UK's leading B2B media company, Purplex plans to expand to 200 staff in the next three years.
"This is now the third building in the Ascot Group's office estate and the additional office was vital to Purplex's future growth," added Andrew.
"The close proximity to the rest of the Ascot Group also means we can maintain strategic partnerships with fellow group businesses, and provide a world-class marketing, media and technology company."
For more information, view our work, contact us or call 01934 808132.
This entry was posted in Energy Efficiency, Purplex News