Back
Purplex MD talks business recovery for exclusive CAB webinar
Purplex MD Andrew Scott gave an exclusive business recovery webinar for Council for Aluminium in Building (CAB) Members in which he discussed recovery in the fenestration sector.
Andrew provided an overview of the fabricator and installer market before taking a closer look at the retail market using data from the 150 plus companies from across fenestration, home improvements and construction who work with the leading full-service marketing agency.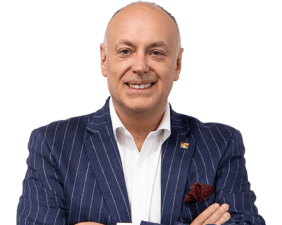 He revealed that online search traffic for home improvements is continuing to rise rapidly – with interest from consumers at an all-time high in many cases, despite the impact of the coronavirus.
This has meant a significant increase in sales ready leads, with Purplex passing a record 10,000 consumer leads in May across its network of customers. And, while there is a slight reluctance to go from lead to order, this is now starting to catch up.
Andrew commented: "I was delighted to be the keynote speaker for CAB's latest webinar. With lockdown relaxing, the recovery period starts now and thanks to impressive volumes of searches and enquiries the retail market is starting to bounce back.
"We don't know whether this is just pent up demand or whether this surge will continue. But as people now have a better appreciation of their homes and are looking to increase their living space the signs are positive."
CAB's CEO Justin Ratcliffe commented: "On behalf of CAB I'd like to thank all the presenters. It was great to have Andrew as our keynote speaker and members appreciated the up-to-the-minute information and market data that he was able to share."
Andrew Scott launched Purplex in 2004 after acquiring, building, and selling several companies in the glass and glazing industry. Today the agency partners with ambitious installers, fabricators and suppliers throughout the industry and has specialist teams in digital marketing, web design and e-commerce, PR and social media, and video production.
This entry was posted in Purplex News