Back
Purplex moves into pole position ahead of this year's FIT show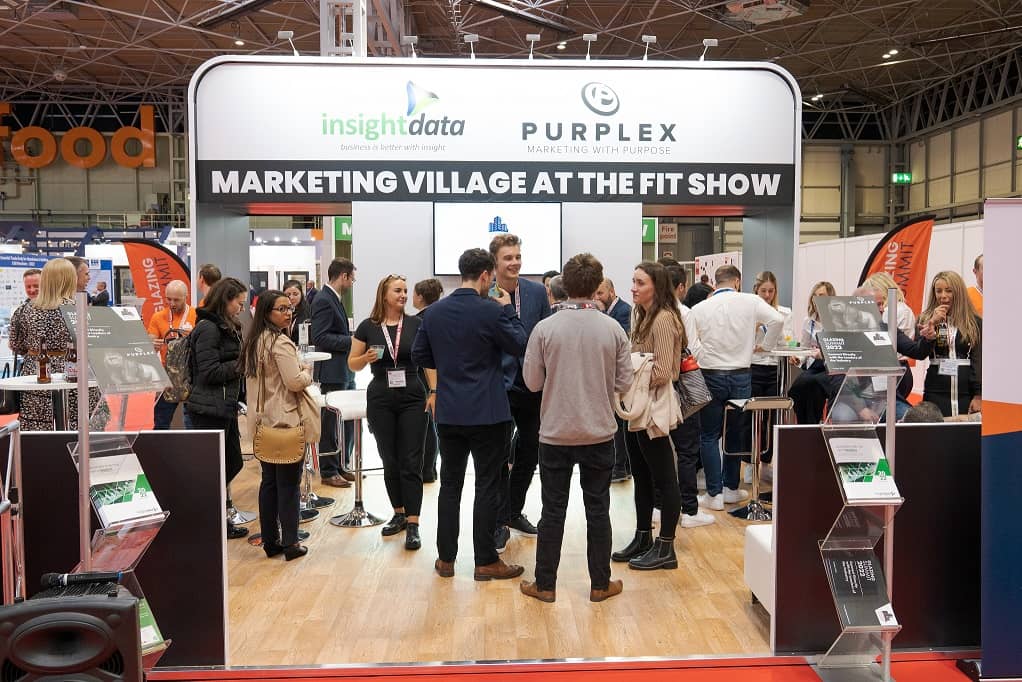 We're pleased to announce that we'll be back at the prestigious FIT Show in May this year and we'll be giving the chance for all visitors to show off their F1 racing skills.
Join us on our stand (T81) to enjoy the thrills of 'driving' an F1 race-car simulator, competing with others to reach the top of the leader board as they hurtle round a lap of the famous Silverstone racetrack.
We will be exhibiting across all three days of the event, which runs from 23 – 25 May. Now in its 10th year, the 2023 FIT Show will be one for the record books as thousands of visitors are set to attend to see the latest products and learn about new developments right across the industry.
As the largest high-performance marketing agency for the glass and glazing industry, our team of experts have years of experience developing comprehensive digital marketing strategies as well as implementing a range of PR and comms tactics, harnessing the very latest technology to drive businesses to ever great success.
The FIT Show comes at a pivotal time for the industry as recent studies reveal trading conditions are getting tougher across the sector.
In uncertain economic times, the companies leading the pack are the ones who understand that clear, targeted marketing messages will get them through the various bends and chicanes that the industry faces in 2023.
Although we've seen a slight decline in the window industry it's not all bad news, there's plenty of opportunities for ambitious businesses who are keen to keep driving forward.
Over the last few years companies have grown accustomed to the huge spike in demand caused by the pandemic but as this work levels-off it is important businesses invest in their marketing more than ever.
Even though order books may be less full compared to this time three years ago, businesses shouldn't pause their marketing activity. At Purplex, we've seen time and time again how those that continue to market their business during difficult times makes them the top choice when people are ready to start spending again.
Since 2004, we have worked with hundreds of companies across the entire supply chain developing and implementing strategic marketing campaigns. Combining a full range of marketing tactics, our teams have achieved some incredible success for its clients and we're all looking forward to meeting new faces at this year's FIT Show.
Purplex founder and MD Andrew adds: "The FIT Show is a brilliant opportunity to connect with people from all corners of our industry so we can showcase exactly what we're all about. Every year we always look forward to this event, catching up with existing clients and talking to potential new ones who want the right kind of strategic handling for their business.
"Good marketing is all about getting ahead of your competitors, so this will be a great chance to pit yourself and your company against other visitors while learning much more about Purplex and how we can support you to race to the top of your game."
To find out more about our appearance at the 2023 FIT Show and to book your free marketing consultation today, click here.