Back
Purplex helps longstanding client secure Kings Award for Enterprise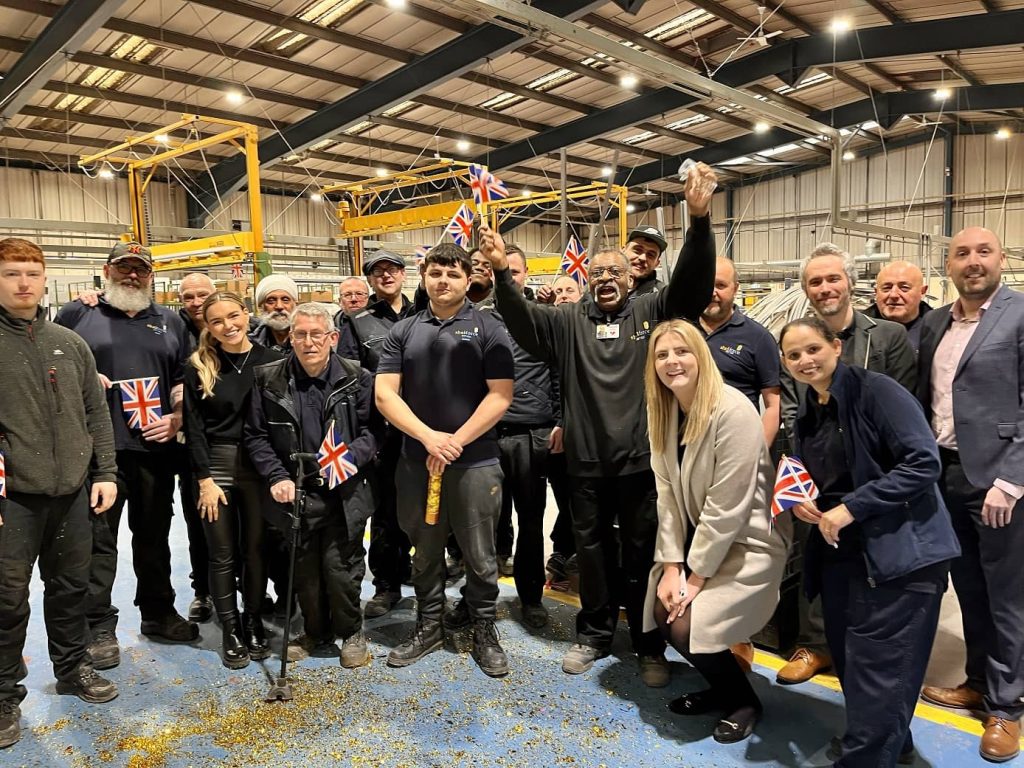 We're incredibly excited to announce that we have helped our longstanding client Shelforce receive royal recognition!
The window and door manufacturer, which specialises in providing high-quality PVCu and aluminium products to local authority building projects, has been recognised with the highest official UK award for British business, The King's Award for Enterprise in Promoting Opportunity (through social mobility).
Our PR and marketing team completed the 7000+ word entry form, attending a King's Award training day in the midlands last May, and organised a press day on the morning of the announcement, securing film crews from BBC Midlands Today and ITV Central who covered the story for both primetime news slots later that evening.
The story was also featured on the BBC news website and has received widespread national and local coverage, our media liaison specialists also secured radio interviews with Howard Trotter, the company's Business Manager, on Greatest Hits Birmingham and BBC Radio West Midlands.
Shelforce employs 30 people, of which 75% have a disability, and Howard Trotter will represent the company at a royal reception hosted by His Majesty The King at Buckingham Palace later this year.
Howard comments: "The Kings Award for Enterprise is amazing for Shelforce. Ten years ago, the company was close to closure, so it's been a real win for the team. It's such a huge confidence booster for everyone involved and it shows the real strength of diversity.
"Purplex has told our story and raised our profile so much in the last five years. Getting Purplex involved is probably the best decision I've ever made. They've genuinely become part of the Shelforce family, and I doubt very much that we would have been looking at this award if it wasn't for them."
We have been supporting Shelforce as an agency for more than five years and in this time have helped the team win eight awards, including Greater Birmingham Chambers of Commerce (GBCC) Business of the Year in 2021. Off the back of this, the company was then identified as an exemplary UK business by the West Midlands Lieutenancy and encouraged to apply for the Kings Award.
Our MD, Andrew Scott comments: "We are incredibly proud that Shelforce has been recognised by King Charles. The Kings Award for Enterprise is presented for outstanding achievement and Howard Trotter and the team truly deserve it.
"Marketing isn't all about lead generation, sales and growth, it can be such a force for good and the instrument of change. Shelforce is a fantastic example of how positive PR and the right message can help propel a business to greater heights."
If you're looking for a full-service marketing agency to help raise awareness of your brand and boost lead generation, get in touch today.
This entry was posted in News