Back
Purplex zooms in on the G Awards
Andrew Sykes, Purplex Marketing's talented videographer, was a man with a plan last month at the glass and glazing industry's most prestigious event, the G Awards. Commissioned by the organisers to take video "evidence" of the evening, Andrew was on hand to interview the winners and film their reactions in the heat of the moment.
"It was a great night, with quality entertainment, and it's all on camera," said Andrew. "The suspense before each winner announcement charged the atmosphere, adding to the dramatic effect. I'm delighted Purplex were chosen to document the 'window industry's Oscars'.
"Since the launch of our new professional photography/videography service, demand has gone through the roof, with more companies in our sector realising the immense potential of this channel in helping them reach their audiences, create market awareness and get their message heard."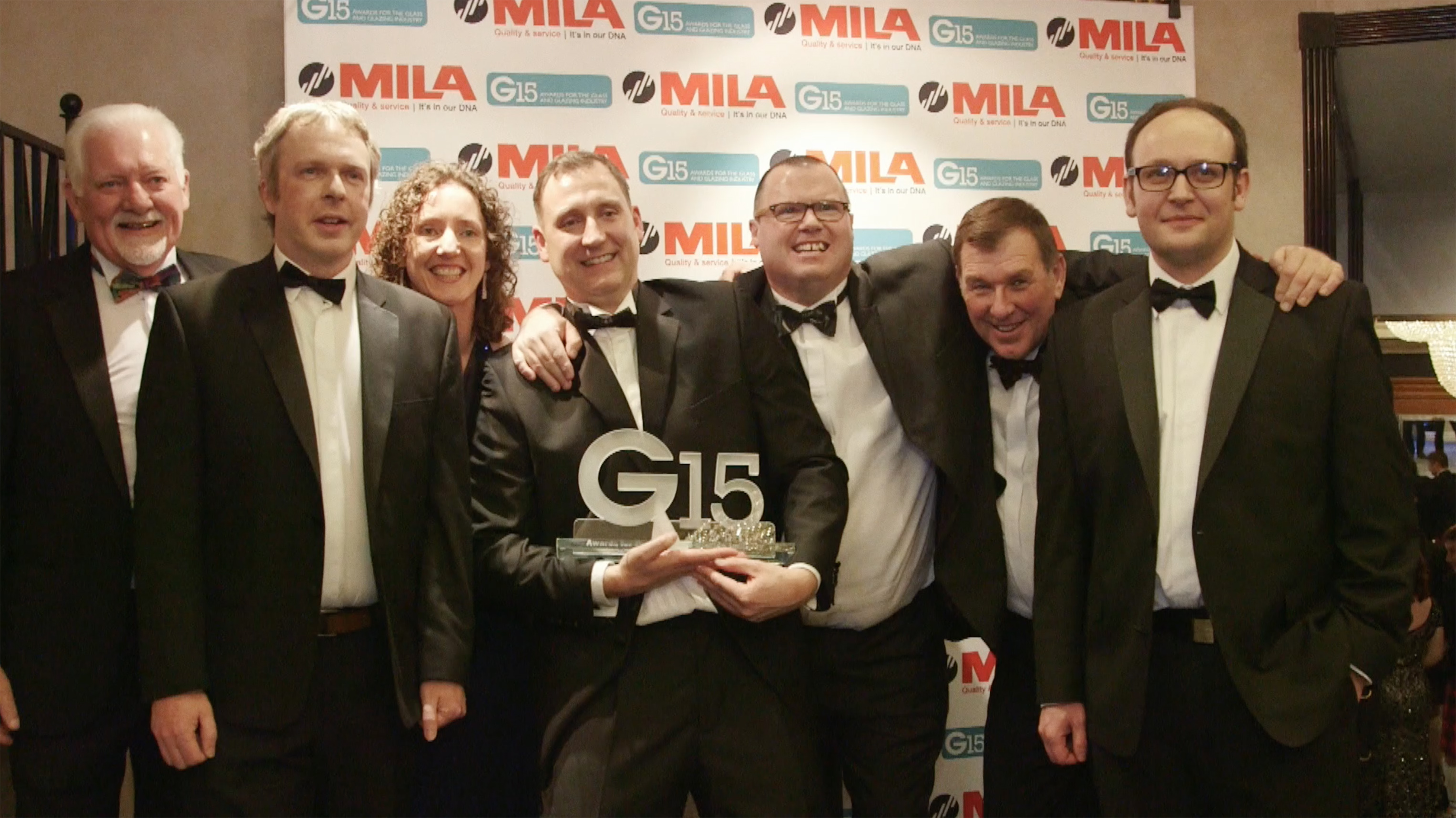 In only a few months, Purplex has produced a series of high-quality, original video content and photography for major players in the window industry, and the wider construction market, such as the Caldwell/Cotswold Group, Hueck Aluminium Systems, and timber and PVC-u fabricator, Dempsey Dyer, to name but a few.
G15 organiser, Tony Higgin, commented: "The standard of the finalists and the entries this year has been exceptionally high, making it truly difficult for the judges to decide. It seems like the event is getting bigger and better every year and it was great to have Purplex there to capture the spirit of it!
"As expected, the video production is spot on and I hope everyone who attended the G Awards this year will be able to relive a little of the fantastic atmosphere of the night every time they watch it," added Tony.
The official G15 video can be watched here: https://www.youtube.com/watch?v=EcIkSWJT6fw.
This entry was posted in Purplex News