Back
South West presence at world's leading property market event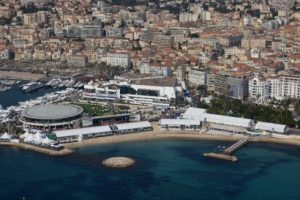 Purplex was proud to play its part in helping the South West region benefit from increased levels of inward investment, following its presence at the global property event MPIM.
MPIM is an annual event held in Cannes and attracts property investors and leading business figures from around the world.
North Somerset Council attended the event together with Invest Bristol & Bath and a powerful delegation that included the Mayor of Bristol George Ferguson; Colin Skellett, who is Executive Chairman of Wessex Water and Chair of the West of England Local Enterprise Partnership; and a host of other local government and business leaders.
Purplex is part of the Ascot Group employing 32 people and was included on the Invest Bristol & Bath stand that was visited by over 700 delegates.
David Turner, Director of Development & Environment at North Somerset Council, was at MPIM and comments:
"MIPIM enabled us to showcase the excellent commercial investment opportunities within North Somerset and in particular the opportunity for investors to be part of the ongoing Junction 21 Enterprise Area (J21EA) success story."
"North Somerset has a thriving business and enterprise community and we wanted to showcase different companies from each sector that are leaders in their field."
"As well as companies such GE Oil, Smurfit Kappa, Oxford Instruments and QuEST Global, it was a huge benefit to be able to include Ascot Group on our marketing material, not only to showcase a significant employer and business in North Somerset, but one that has an increasing reach across the wider region and internationally. This shows how working together, Ascot Group and North Somerset Council can support each other and better promote the benefits of the area more widely and effectively."
In summary the event was hailed a major success, with the region set to benefit from increased levels of inward investment in the years ahead, according to Invest Bristol & Bath.
Andrew Scott, CEO of Purplex, comments: "The economy is growing again, speculative developments are increasing and exports from the South West are on the up. It's the perfect storm and now is a great time to invest in this region. We were proud to be able to do our bit to put the South West on the map at a global event of this stature."
This entry was posted in Purplex News