Back
Purplex gives CPA's online marketing a 'new direction'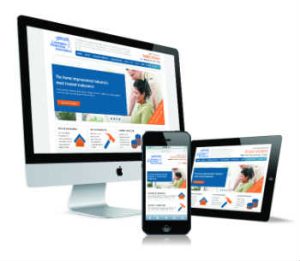 Purplex Marketing has been working with a leading building trade contractors support body to transform its online marketing.
The Consumer Protection Association (CPA) partnered with Purplex to implement a new website, online PR and marketing and mobile optimised email marketing campaign.
The results have been phenomenal says Jeremy Brett, CPA Director:
He comments: "We recognised our website and online marketing needed an overhaul and new direction. Purplex built us a fully responsive, mobile optimised website that is best in class and built with the future of online marketing in mind.
"A content marketing strategy, full of knowledge sharing articles, white papers, surveys, downloads and informative content is also underway. The results have been phenomenal – we had 46 quality enquiries within two weeks of the site going live."
Jeremy says that the combination of Purplex's industry knowledge and web and digital expertise has added a new dimension to the way the CPA can communicate with its members; and attract new ones.
Steve Matthews, who heads the Purplex digital team, led on the project. Steve holds a Masters Degree in Applied Computing.
He comments: "Web has moved on. It's no longer about having a good static website, it's about user experience. Websites need to be content-rich, graphically appealing and mobile optimised as 53% of visitors now view websites using their tablet or mobile phones. Having a level of interaction is key to converting visitors into leads. The new CPA online strategy delivers all of this."
As an integrated full-service agency, Purplex employs 30 people – with expert teams in PR, digital marketing, design and direct marketing.
All members of the team are extensively trained in the window, door, conservatory and glazing industry.
Regulated by the Financial Conduct Authority (FCA) The CPA provides Insurance Backed Guarantees (IBGs) and deposit protection to installers carrying out home improvements.
Recognised by consumers as one of the most trusted resources for finding accredited and vetted installers, the CPA also offer its members a host of beneficial schemes such as marketing support; training seminars; sales presentation advice and quarterly assessment reports
This entry was posted in Purplex News