Back
The Rise of Dempsey Dyer – A Marketing/PR Success Story
Dempsey Dyer a successful window manufacturer in Pontefract, West Yorkshire had been in business for over 30 years when they first approached Purplex Marketing in 2012 with plans to expand their business and put down the foundations for a further 30 years.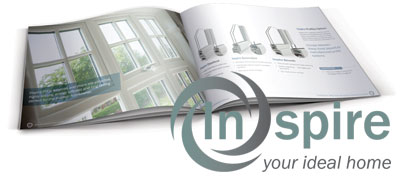 Purplex were a natural choice for Dempsey Dyer, thanks to their proven industry background and extensive marketing resources. Prior to approaching Purplex Dempsey Dyer had hit a glass ceiling with their business growth. The initial plan was to start off a campaign of high profile PR in relevant industry magazines to promote the Dempsey Dyer brand, products and services. This proved to be very successful as Peter Dyer comments:
"After 37 years in business we wanted to raise our profile and build brand recognition. We appointed Purplex just 18 months ago and through their PR strategy we're now one of the most recognised and trusted brands in the industry" Peter Dyer (Dempsey Dyer)
Following on from the continued success of the PR activity, Purplex then sought to capitalise on the increased market awareness for Dempsey Dyer by implementing a series of direct mail cards explaining why installers should choose Dempsey Dyer as their preferred supplier. A follow up telesales campaign was then put in place to maximise the amount of leads and new business from the campaign.
Whilst recognising that new business would be a key driver to Dempsey Dyer's business growth Purplex also sought to leverage more from their existing customer base through a regular customer e-newsletter with 3 to 4 news stories in each edition. Using Purplex's own email software an attractive and engaging e-newsletter template was created. The e-newsletter has had a fantastic open rate and has really helped to raise product awareness leading to a high level of upselling and cross selling.
"Purplex use highly sophisticated email software which gets results. We are able to test emails using our SPAM tester as well as testing with all the major Email Software Providers (ESPs) to ensure that the email looks amazing across the likes of Gmail, Outlook and Yahoo. Plus we work with the ESP's on best practice to ensure the highest possible delivery rate" Adi Day (Group Marketing Manager – Purplex)
Most recently Purplex have been working on the Inspire brand for Dempsey Dyer, their consumer facing brand, creating a series of brochures and a website. Inspire, importantly will be a very useful sales tool for Dempsey Dyer's installer network helping installers to sell the range of timber windows and timber look UPVC windows from the Beaumont range.
Purplex work on building long-term partnerships with their clients. As a full-service marketing agency Purplex cover all the bases from traditional PR and marketing to website's and digital marketing. Purplex have helped Dempsey Dyer with a broad range of marketing and PR activities including social media, exhibition stand design and even helping with the production of seminar presentations for the FIT show.
Knowing the industry inside out means Purplex customers get the best possible support. If you'd like to find out how Purplex can power your marketing contact us now.
This entry was posted in Purplex News