Back
Top 5 home improvement marketing trends for 2023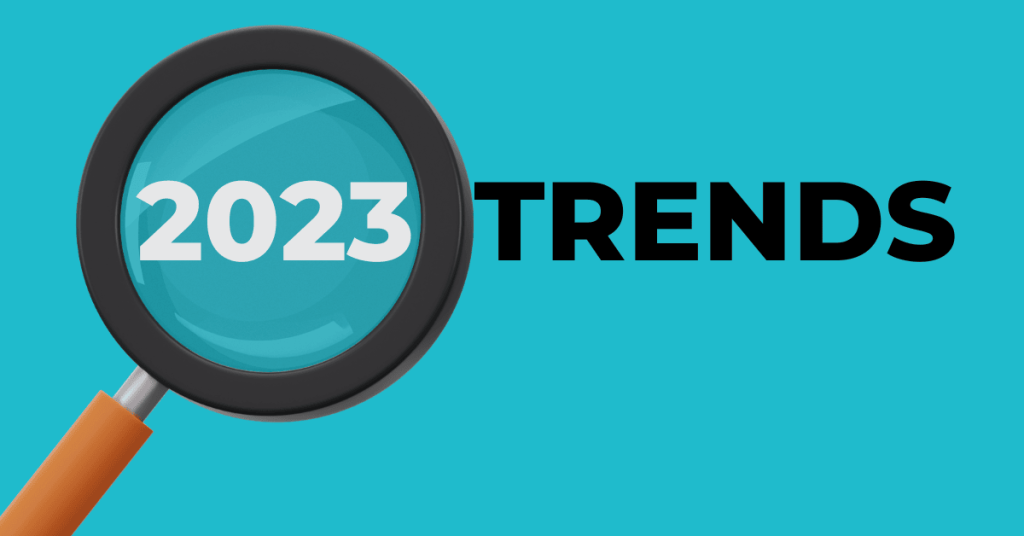 As we settle into a new year, the market is incredibly tough. The home improvement boom is well and truly over which means, companies will find that consumers are reviewing their spending habits and tightening their purse strings more than before.
Even though the home improvement market has slowed, it is important companies invest more in their marketing, not less.
So we've pulled together a list of the top five marketing trends you should be paying attention to this year, and including in your marketing strategy, to guarantee you stay ahead of the competition.
Artificial Intelligence and SEO must work together when marketing home improvement companies
This year digital marketing is becoming more and more competitive as companies fight to gain the top spots in Google.
In fact, many businesses are relying on artificial intelligence (AI) to write search engine optimised digital blog posts and content. It's a fantastic method for quickly and efficiently generating SEO copy and one that's often used at Purplex.
We fully embrace artificial intelligence by combining it with our specialist industry knowledge to create high-quality pieces of content for our customers.
While AI is an excellent tool, the copy can sometimes lack expertise and insight that comes from working with an industry trained expert content team. They'll understand what terms people are searching for on Google and they'll guarantee the copy makes sense to the target audience.
Appointing marketers with experience in the home improvement industry will mean you can successfully increase your online visibility and stay ahead of your competition in an increasingly difficult economic climate.
Social media marketing remains a priority for home improvement companies in 2023
Marketing continues to move towards a 'social first' landscape where social media is the cornerstone of all activity.
From a B2B perspective LinkedIn is the best channel for home improvement companies looking to increase brand awareness and online engagement. Whereas for B2C, Facebook is the platform installers should be using to showcase their work.
Consumers often go to Facebook first to research window and door companies. In fact, we find more and more people are using Facebook to get in touch with a business, asking general questions and even requesting new quotes. So, it's important installers have a presence on this platform to make sure they're not missing out on new business opportunities.
Lockdown saw the rise of TikTok, and it's still just as popular today. Although there's a perception it's mainly used by the younger generation, research actually shows that 57% of those using TikTok are over the age of 25. Therefore, it could lead to some fantastic prospects for home improvement companies in 2023.
Video is a powerful and popular marketing trend in 2023
One increasingly popular marketing technique that can enhance both digital and social media is video marketing. It's a powerful method which allows companies to connect with prospects and helps to drive real engagement online.
More than three billion people watched, streamed or downloaded video content at least once per month in 2022, and so home improvement companies should be exploring how they can incorporate video into their marketing mix this year.
Traditional marketing should be embraced
This year it'll be just as important for businesses to invest in more traditional marketing techniques as well as digital tactics.
While digital marketing is incredibly important, PR is fundamental and forms a key part of what we deliver at Purplex.
PR requires a longer-term strategy and we often doesn't always appeal to those looking for immediate results. But with affective planning and research, PR raises brand awareness and helps to build trust time and time again.
Don't forget about direct marketing in 2023
Other successful traditional methods include direct marketing and email marketing.
A good old-fashioned print newsletter or flyer is a fantastic technique which should be used more this year. With less people sending direct mail these days, a personalised piece of mail works really well to generate a steady stream of new leads.
Email marketing is another great tactic for generating new enquiries. With an up-to-date and reliable contact list, companies can target prospects directly in a cost-effective way and end up with some fantastic results as well as longer-term brand recognition.
How can you apply the top 5 marketing trends to your home improvement business?
The market will be a tough one to tackle this year but if you invest in your marketing strategy and consider all of these essential elements, you'll give your company the best chance of success.
But knowing where to start can be a difficult job so why not work closely with an agency who has a wealth of experience in the home improvement industry and a full-range of marketing services.
At Purplex we can build a robust strategy which includes both digital and traditional marketing techniques to help your company stay ahead in these uncertain times.
Get in touch today and let us offer our expert advice to help you raise awareness of your brand, improve your reputation and generate new enquiries and leads.
This entry was posted in Home improvement