Back
Leading manufacturer and distributor of foil insulation teams up with Purplex to boost brand awareness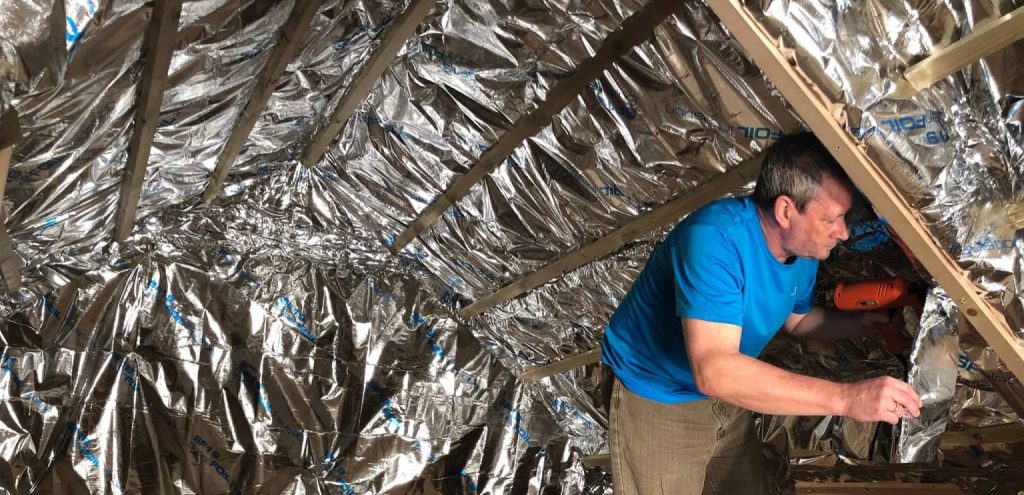 A leading manufacturer and distributor of foil insulation has teamed up with us to expand awareness of their business.
Lincoln-based Boulder Developments Ltd is the parent company of SuperFoil Insulation, which makes state-of-the-art foil insulating products that are highly thermally efficient and space-saving.
Boulder also owns Ventilation Megastore, which offers a wide range of ventilation solutions providing clean air to domestic and commercial buildings, and Treehouse, which supplies natural cork tiles.
As the leading marketing expert in building products, home improvement, construction, property and professionally services sectors, we will be supplying social media, SEO, video and email marketing to Boulder, among other services. We will also be supporting the team at Boulder with award entries and has successfully helped them to get shortlisted for several awards already.
One of the key areas of work will be the promotion of SuperFoil insulation. The multifoil-based product is seen as being at the forefront of buildings insulation, containing both insulation and vapour control. This leads to the creation of well-insulated project and protects the fabric of the build.
Boulder was founded by husband and wife Craig and Alison Bown, who sold their healthcare business in the early 1990s and then worked on a variety of ventures, including the ownership of a professional basketball team, the Birmingham Bullets. Boulder was born in 1997, following Craig's efforts to find good insulation products for a renovation project. He decided to make his own multifoil product, and the business grew from there.
The couple's son, Will Bown, is now managing director of Boulder Developments. He said: "In 2022 we celebrated 25 years in business and time has really flown by since my dad formed the business on the back of his own self-build house project.
"We've gone from strength to strength and we're looking forward to a fruitful marketing partnership with Purplex which we hope will greatly extend our market reach across all our businesses."
This entry was posted in News