Back
Unlocking Success: Why Your Business Should Embrace E-Commerce
In the ever-evolving landscape of modern business, adapting to the latest trends and technologies is essential for staying competitive and thriving. One such ground-breaking advancement that has reshaped the way companies operate is electronic commerce, commonly known as e-commerce. As technology continues to revolutionise the way we live and work, integrating e-commerce into your business strategy is now considered essential. In this blog, we will explore the myriad reasons why your business should embrace e-commerce and how it can revolutionise your operations and success.
Improving reach and customer accessibility
E-commerce affords businesses a wealth of advantages. Not only can it remove geographical barriers that prevent reaching customers nationwide, it can also serve as a wonderful addition to traditional brick-and-mortar businesses. With a well-designed online store, your business can transcend borders and tap into new markets, allowing you to expand your customer base and generate revenue from various regions around the globe.
24/7 availability and convenience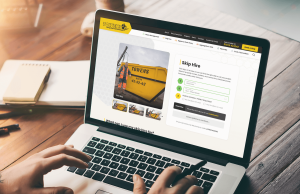 Unlike physical stores with fixed operating hours, e-commerce offers the advantage of being open 24/7. This convenience allows customers to browse, shop, and make purchases at any time that suits them, which can significantly increase sales and customer satisfaction. Additionally, e-commerce eliminates the need for customers to travel to a physical location, saving them time and effort, and enhancing their overall shopping experience. Our recent work with Towens, a skip-hire service local to the South-West, included the integration of e-commerce to their website. Thanks to this, customers are available to easily book their own services without the hassle of over the phone booking procedures, opening hours, or complications with stock availability.
Reduced costs and increased profit margins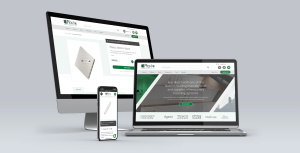 Operating a traditional brick-and-mortar business comes with a range of expenses, including rent, utilities, and staff wages. In contrast, e-commerce significantly reduces these costs. With an online store, you can eliminate the need for a physical storefront, reduce staff requirements, and streamline inventory management. This cost-saving potential translates into increased profit margins and the ability to invest more resources into areas such as marketing, product development, and customer service. Plaslock, a multi-system screening and hoarding provider, approached Purplex to help elevate their website and marketing strategy. Because they're unable to showcase their products in a showroom, introducing an e-commerce platform to their website allows customers to easily access their product range and purchase instantly. As such, their profit margins have increased without the need to invest in the extra costs of a showroom.
Scalability and flexibility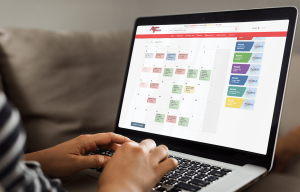 E-commerce empowers businesses of all sizes to effectively scale and adapt to changing market conditions. Whether you're a small start-up or an established enterprise, an online store allows you to expand your operations without the need for significant infrastructure investments. E-commerce platforms also offer flexibility in terms of product range, pricing, and promotional strategies, enabling you to experiment and optimise your offerings based on real-time market feedback. Access Towers, alloy tower specialists, received feedback that highlighted areas of improvement regarding their PASMA courses booking procedure. Having worked with Purplex, their new e-commerce platform now offers the option to research and purchase their brilliant range of courses made available throughout the year, as well as offering the option of alternative course date options too. As such, buyers can now purchase a course that suits their convenience as opposed to feeling subject to the company's fixed timetable. E-commerce is not solely limited to purchasing products. Offering the option to purchase tickets to events, courses and workshops also exist as a fantastic way to diversify your profits and helps give you the edge against your competitors.
Embracing e-commerce is no longer an option but a necessity for businesses in today's fast-paced, technology-driven world. The benefits it offers, including nationwide reach, increased accessibility, cost reduction, personalised experiences, scalability, and customer engagement, position e-commerce as a game-changer in the marketplace. By leveraging the power of e-commerce, your business can unlock immense growth potential, stay ahead of the competition, and thrive in the digital age. So, seize the opportunity and embark on your e-commerce journey. Get in touch to find out more about how Purplex can support in transforming your business potential with e-commerce today!
This entry was posted in branding and design, Digital Marketing, Marketing Strategy