Back
What does a marketing agency do? And the results fenestration companies can expect.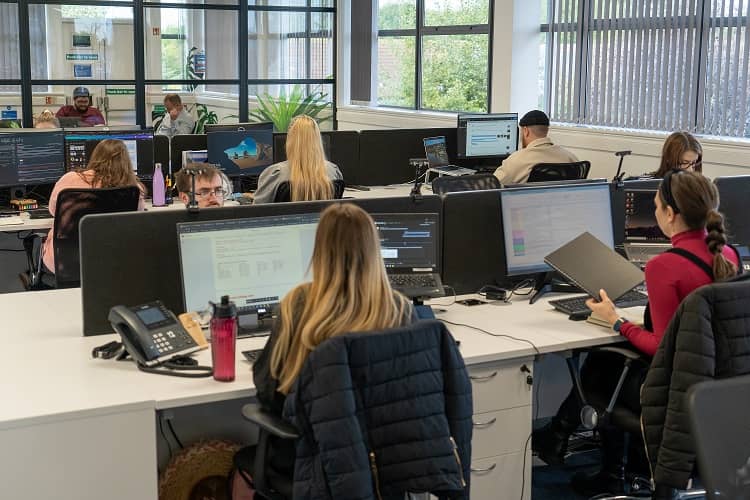 Marketing is an essential activity for fenestration companies but knowing which methods to use to market your company can be difficult so, this is where the experts come in.
It doesn't matter if your company is small, a start-up, or has been around for a long time, marketing is important, and an experienced marketing agency will use the right tactics to get you the best results.
This blog explores some of the fundamental things that a marketing agency will do to help improve your company's reputation and brand awareness through a range of different tactics. It'll also highlight some top tips on what you need to consider when looking for a marketing agency to work with.
Read on for more.
What do marketing companies do for their clients?
As experts in the field, specialist marketing agencies will help any fenestration company to grow by engaging with the right target audience.
It doesn't matter if a business is looking to reach a bigger audience, raise brand awareness, boost its online presence, increase website traffic, double its social media following, or improve the number of monthly leads, this can all be achieved through regular marketing activity.
A good marketing agency will develop and execute a robust and well-thought-out marketing plan to deliver incredibly tangible outcomes for your business.
At Purplex, we've achieved some fantastic results for our clients over the years through marketing. From helping one of our customers to grow their business from £6 million to £25 million in ten years, to generating 10,000 leads every month – we've seen time and time again how powerful marketing can truly be.
Part of this success is all about remembering that one size doesn't fit all when it comes to marketing and every great marketer should know this. While some techniques can quickly generate business results, other marketing tactics require a longer-term strategy. Understanding this at the very beginning is important to be clear on what results to expect and when.
It's best practice for any marketing agency, at the very start of your relationship, to get to know your business, brand, and objectives. With this key information and insight, they can design a bespoke marketing strategy that best suits your specific needs.
How do I find a marketing agency for my fenestration company?
Companies looking to hire a marketing agency may find it overwhelming to know who to pick from such a big pool of possibilities. If you're on the hunt for a new marketing partner be sure to take a close look at their previous experience.
While that may sound obvious, our experience shows that many companies within the fenestration industry still choose to work with a marketing agency with no relevant industry experience.
Although an agency may have tonnes of fantastic marketing campaigns under its belt, it may struggle to deliver the same results for a company from a specific sector. So, spend time researching agencies with the existing knowledge and insight on your industry. It could be a fantastic time saver, especially if they already know tonnes about the market and products.
Another important factor to consider is whether the agency is a specialist in just one specific marketing field. If this is the case, you could find yourself hiring a number of agencies to deliver multiple marketing disciplines which can be incredibly overcomplicated and counterproductive.
If one company looks after your social media while another looks after your website, there's a big risk that the individual strategies won't be aligned and therefore, messages across different channels could be inconsistent.
To grow, a company needs to work with one full-service marketing agency which brings together all key marketing disciplines under one roof, so results are faster, messages are more consistent, and costs are reduced.
The full-service marketing agency for fenestration companies
For almost two decades, we have been building brands and delivering strong marketing strategies which boost lead generation, improve reputation and increase brand awareness for our clients within the fenestration industry.
As a full-service marketing agency, we have a team of 80 marketing experts in PR, design and print, web design, video production and digital marketing including social media marketing, search engine optimisation (SEO) and pay-per-click-advertising.
If you'd like to find out more about how we can help you to successfully market your fenestration company, get in touch today.
This entry was posted in Marketing Strategy