Back
Purplex celebrates appointment of Client Services Director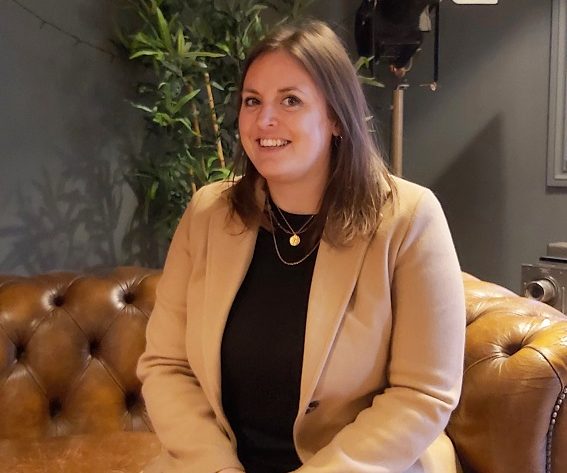 We're pleased to announce that we have recently expanded our executive leadership team with the promotion of a longstanding team member, who is also celebrating a decade with the marketing agency this year.
Vicky Francis has recently been appointed as Client Services Director and will now join our other directors at the head of the agency.
Since joining the company in 2013, Vicky has worked across the key areas of the business including email marketing, creative design, web and video production. With a broad range of knowledge and understanding about how each department in Purplex operates, Vicky was then placed as the lead of the client services team in 2018.
Today, Vicky is responsible for managing and maintaining Purplex's client relationships, and with her impressive insight on both the industry and marketing, she will also focus on more strategic business planning including developing marketing strategies and supporting the wider team.
Commenting on her promotion and decade of service, Vicky said: "In the last 10 years Purplex has grown enormously and it's been fantastic to be part of this journey. Not only are we well known in the fenestration industry but we also have a fantastic team of marketing experts in social media, web, design, PR, search engine optimisation (SEO) and so much more.
"Being promoted to Client Services Director after 10 years of working with Purplex is a fantastic achievement that I'm extremely proud of. I can't wait to see what the future has in store, and if the last 10 years is anything to go by it's only going to get better and better."
Our founder and CEO, Andrew Scott, comments: "Vicky is an incredible asset to Purplex and promoting her to Client Services Director was a no brainer because her knowledge on our business and clients' needs is second to none.
"I'd like to thank Vicky for her hard work, dedication and commitment over the last 10 years and I look forward to seeing how her career will continue to develop as our ambitious agency continues to grow."
How can marketing consultants support your fenestration business?
Working with a full-service marketing agency like Purplex is a fantastic way for a business operating in the fenestration industry to increase overall visibility, improve brand awareness and stay ahead in the competitive market. A comprehensive marketing strategy that incorporates a combination of traditional and digital marketing tactics is crucial to a company's success.
At Purplex, we have years of experience in marketing and have a great understanding of the industry. We employ more than 80 marketers who are always on hand to support with your marketing efforts, and will even create and execute a strategy that will help to drive your business to new heights.
For more information, get in touch today.
This entry was posted in consultancy