Back
Why a full-service marketing agency will help your business grow faster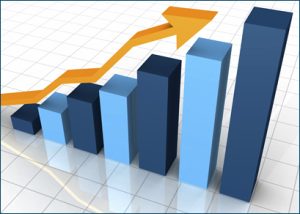 So you want to grow your business, and you know you need marketing.  So you ask a few marketing agencies to pitch for your business.
The PR company explain how they will grow your business through PR. The digital agency will tell you the world has all moved online. The advertising agency will excite you with new, abstract advertising campaigns, and the direct marketing company will tell you direct mail works best.
The problem is, they are all right; and they are all wrong. It all depends on the objectives, the products, the market, the audience, even the competitors. There are times to fly the flag with PR, and there are times to fly under the radar. There is a place for online marketing, but what if the best way to connect with your audience is a product sample?
A specialist web design company is great if you want a website. But a web design company doesn't understand marketing; how to engage with your audience or what persuades visitors to become customers.  A traditional PR agency won't grasp why your online PR needs to be optimised differently to connect with your potential customers online.
These days everyone is a marketing consultant
Perhaps you have made the mistake of appointing a general marketing consultant? You know the type; they used to be a marketing manager for a big company before loosing their job, and they trade off their 'glory days'. Or perhaps they worked for an agency and decided to go it alone.
They can talk the talk and will advise you on all aspects of marketing, but you quickly realise they aren't experts in any of them; and results are at best mediocre. And then you realise they don't really have any resources – they are working with freelance designers, or an SEO agency, or a direct marketing company. So your brand isn't quite consistent across your website, advertising or other marketing messages.
A full-service marketing agency is many specialists
A professional full-service marketing agency is different. It brings together experts in each of the marketing disciplines under one roof, integrates them together with an account manager who is focused entirely on you the client and your goals. A true full-service agency isn't a jack of all trades; it is a master of all trades.
It means clients get better results, costs are reduced and the implementation is faster, smoother and better integrated across all marketing channels.
It is this full-service, integrated marketing approach that has helped Purplex clients grow so much faster than their competitors, build stronger brands, increase customer loyalty and improve profit margins.
At Purplex we know that specialist marketing agencies have their place; if you're Mercedes Benz, Apple or Coca Cola you will have several specialist agencies across different regions of the world.
But the vast majority of companies whether international, national or regional can leverage real growth by appointing a true full-service marketing agency who understands their business and customers, and has the skills and the resources in-house to deliver results.
This entry was posted in Marketing Strategy