Back
3, 2, 1… lift off! Purplex launches major new websites
Here at Purplex Marketing we've recently launched three new websites for our clients, helping them to stay ahead of the competition. Here's some more information about the respective projects and why they've helped boost business for our clients.
Why upgrading your website every few years pays
You might not think it's worth it, but upgrading your website every few years is one of the best courses of action you can take when it comes to keeping your site ranking and performing well. This is because technology is changing so fast: upgrading your site periodically helps you to stay abreast of any new developments in web technology. For example In April 2015, Google launched an algorithm update for mobile. This update coined 'mobilegeddon' actively penalizes websites which are not mobile friendly i.e. design specifically to suit mobile phones and tablets.
With this in mind, here are some of the latest projects that we've completed for our clients which have helped them to maximize the impact of their digital operations. The examples illustrated are all mobile friendly. The websites are fully responsive in design adjusting the layout of the website to suit the device of the user and optimising the content to suit.
1. A fully responsive website for The Consumer Protection Association
Google's latest algorithm update has altered the rules of Search Engine Optimisation (SEO), making it harder for websites that are not fully responsive to rank higher in search engines. This was one of the factors that led to the nationally renowned CPA, choosing us to upgrade and redesign their existing website. Our expert team of digital specialists made sure that the new site was fully responsive, and able to be viewed on all manner of digital devices: keeping Google happy.
Since the website was launched the CPA have seen an increasing volume of enquiries and new business through the website. Jeremy Brett MD comments:
"We recognised our website and online marketing needed an overhaul and new direction.
Purplex built us a fully responsive website that is best in class and we had over 46 quality
enquiries within two weeks of the site going live."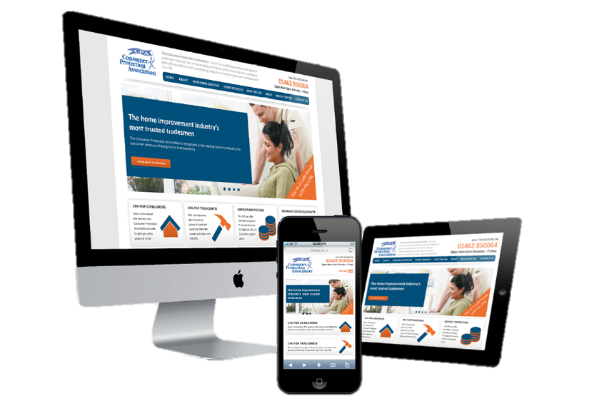 2. A brand new website for window, door and conservatory installer, Windor
Purplex were approached by Milton Keynes-based window, door and conservatory installers, Windor to build, write and optimise their new website. We were happy to help. Our highly skilled web designers built the site to Windor's exact specifications and our experienced digital copywriters and SEO experts worked extensively on the site to ensure that it would perform well in search engine rankings and convert visitors well.
The new website also includes three window and door builders to allow visitors to the website to design their own windows and doors online and submit them for a quotation.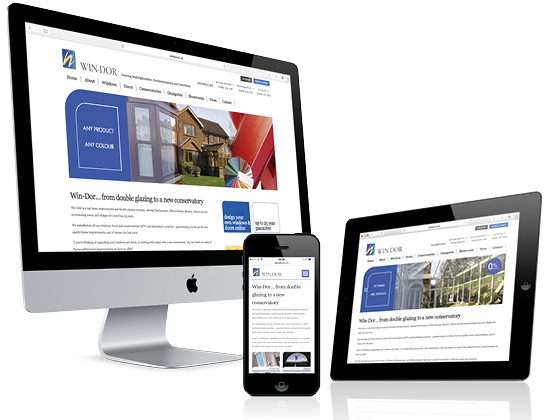 Visit the new Windor website >
3. Complete website resign for heritage restoration company, Wessex Restoration
South West heritage restoration experts Wessex Restoration were an existing client of Purplex Marketing having had their original website developed in 2012. They approached Purplex to help them completely overhaul their existing site. We carried out a site audit to identify areas where the site could improve and set about redesigning the site! The new website features easier navigation, a sleek modern design and a revamped blog section for content marketing.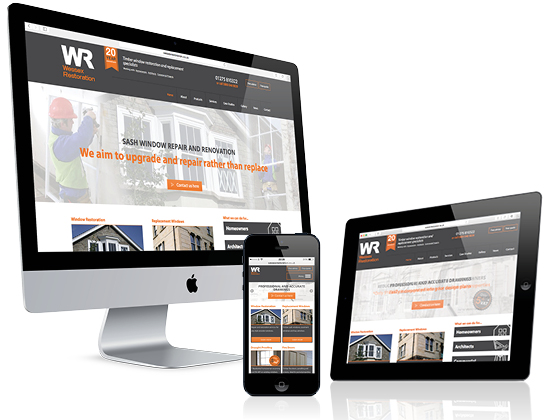 Visit the new Wessex Restoration website >
Improve your website with Purplex Marketing today!
As Bristol and the South West's leading full-service marketing agency, Purplex are one of the most skilled and experienced companies when it comes to designing and upgrading websites. To find out more, give us a call on 01934 808 132 or send us an email.
This entry was posted in Purplex News