Back
6 instances of digital marketing gone bad
In today's online world, a consumer's attention is constantly being pulled in several directions. Brands are having to constantly come up with engaging marketing campaigns just to stay relevant in their audience's minds. However, this has lead to several occasions where campaigns have been launched before they've been fully thought-through. In the hurry to get content out in the world, glaring errors have been missed. Here are 10 occasions where digital marketers should have gone back to the drawing board.
Peloton's Christmas Crash
In the run-up to Christmas 2019, exercise bike and online spinning class company Peloton steered themselves into trouble with a controversial ad campaign. The ad showed a husband gifting his wife a Peloton bike for Christmas, with many viewers taking the impression that the husband was suggesting that his wife needed to lose weight. Needless to say, this did not go down well, with many viewers accusing the campaign of body-shaming.
Much to their error, Peloton stood by their idea, and witnessed their share value plummet 15% within the first 24-hours after release.
This blunder demonstrates the importance of thoroughly researching your target audience, discovering what their values are and what it is they will identify with. As industry-leading marketing consultants, we do extensive audience research for every one of our clients.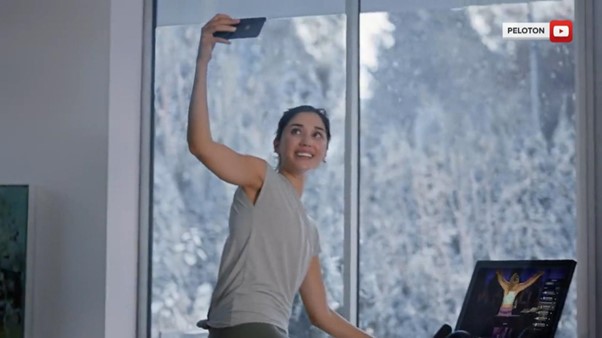 Burger King's stomach-turning campaign
No one can accuse Burger King of not being bold with their advertising. However, this was one campaign that certainly belonged in the bin.
In a bid to demonstrate their food's lack of artificial preservatives, they posted a photo of one of their signature whoppers going mouldy. While it got their point across, many online users found the image incredibly off-putting and upsetting. Making people lose their appetite is the exact opposite aim for any fast-food company marketing team.
At Purplex, we consider our use of imagery very carefully, working with our talented creative team to create visuals which appeal to your audience.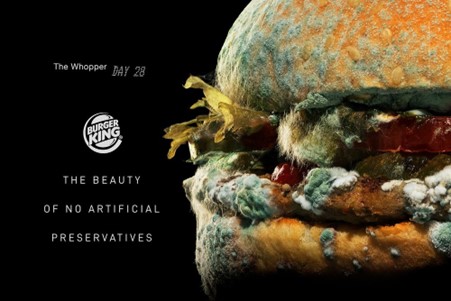 The Department for Education's spelling gaff
Proofreading is essential. Our team of copywriters meticulously review every line of copy to ensure that the message is clear and error-free. We wish we could say the same about the Department for Education.
They tweeted a quote from W.E.B Du Bois, but spelt the sociologists name wrong! To make matters worse, their apology tweet misspelled the word 'apology'. A typo isn't normally the end of the world… unless you're the Department for Education!
The lesson here is not just about proofreading, but about performing in exact accordance with the values that your brand promotes.
Diamond Mist's celebrity disaster
In 2020, vape pen and e-cigarette company Diamond Mist's reputation went up in smoke, as they used a Mo Farah impersonator to promote their products. Ads were displayed on buses reading 'Mo's mad for menthol.' It's no surprise that the real Mo Farah, professional long-distance runner, was outraged at his likeness being used to promote smoking in any form. He sued the company and they were forced to pull the plug on the campaign.
Fake celebrity endorsements like this are incredibly reckless, and can land your business in severe legal and financial trouble.
At Purplex, has PR and events team has spent years building genuine connections with celebrities. If used properly, a familiar face can really help to boost your brand.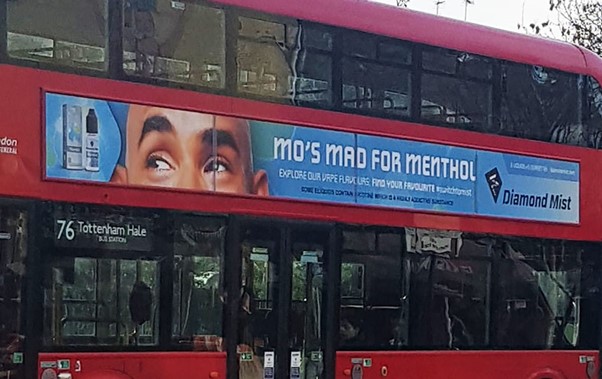 Airbnb's 'Floating World' email
On August 28th 2017, popular holiday accommodation platform Airbnb launched their 'Floating World' campaign. Across their social media, they posted a photo of a house with water-themed decorations, which appeared to be floating on the surface of a lake. While this may seem innocent enough, the campaign launch coincided with Hurricane Harvey was causing mass destruction in Houston, Texas. The post came under significant fire for appearing insensitive, or making light of people's suffering.
This is an example of why wider knowledge of world events is necessary at all times in the marketing world. Marketers need to be up to date with the news in order to prevent unfortunate occurrences like this one. Furthermore, even if you've been preparing a campaign launch for months, marketers need to be willing to pull the plug if a world event arises that conflicts with your idea.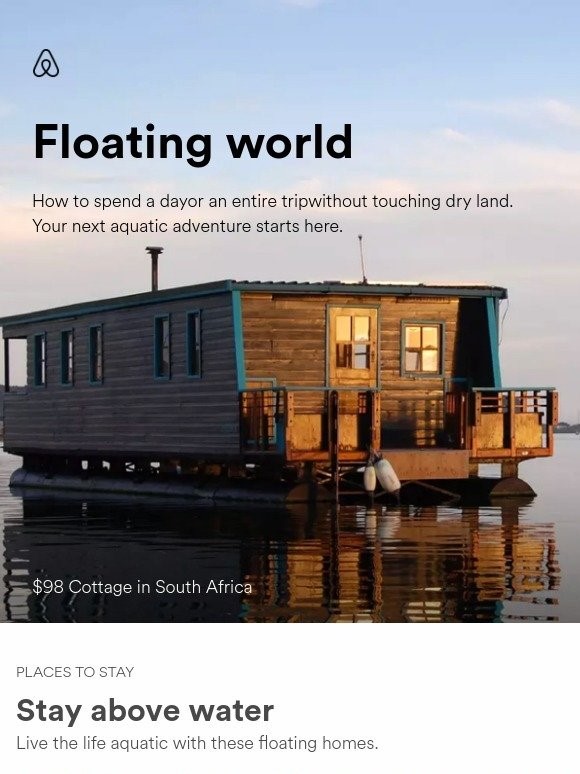 Aldi's #PoorestDayChallenge misfire
Over the years, Aldi has built itself a reputation as a cost-effective supermarket for people on low budgets. To accentuate this, they challenged a social media influencer to feed their family of 4 on a £25-a-week budget, using the hashtag '#PoorestDayChallenge'. Both the company and the influencer were accused of making light of people's financial struggles. The campaign came across as very disrespectful towards people on lower incomes, who are the exact audience Aldi are trying to target!
At Purplex, we take the upmost care when choosing influencers to collaborate with. It's vital that marketers only select influencers whose style and presentation suit the brand. Only then will the campaign succeed in driving engagement and building reputation.
A full-service digital marketing agency for the glazing sector
At Purplex, our team of experienced digital marketing executives can help you grow your online presence, build your brand, and build campaigns that grab the attention for all the right reasons.
Drop us a line on our Live Chat service or our contact form and learn how Purplex can help you enhance your digital strategy.
This entry was posted in Digital Marketing