Back
8 things you didn't know your WordPress blog could do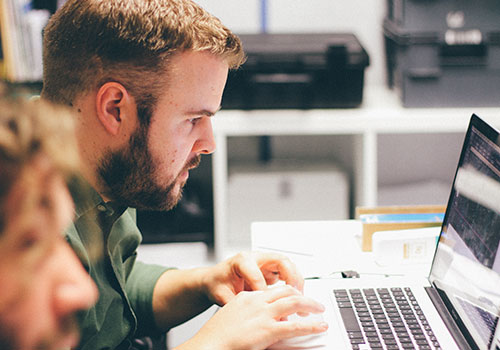 Those with even the most passing of interests in the digital world will no doubt have at least heard of the WordPress beast. One of the most popular content management systems used by such big industry brands like Sony Music, MTV, and Variety, we at Purplex actively use WordPress' advantages on behalf of our clients, helping them have an edge over competitors.
With the system's blog functionality alone, we're able to regularly do some cool things that help better raise brand awareness and make websites more intuitive. Let's explore 8 of them:
1. Categories that make for easier navigation
It shouldn't come as too much of a surprise to learn that the better organised your online web presence is, the more presentable and understandable it will appear to others. The same can be said for your website's blog section too, which when categorised correctly, can help visitors find the information they're looking for a lot easier. WordPress Blogs can be categorised in any category you like (old or new) immediately before publishing, making for a more ordered method of navigation.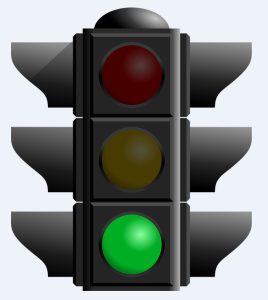 2. Yoast SEO ratings
Any time a blog is inserted into the backend of a WordPress site, its Yoast plug-in will give your work an SEO rating from Red to Green, informed by your chosen keyword. For example, say you're looking to make the blog rank online for "Lederhosen", Yoast can assess such factors as: How many times is this word used? Does it appear in the URL? Are there any hurtful stop words? Until finally you're given a coloured rating. Though not a definitive way to assess your blog's SEO value, Yoast is a good guide.
3. Boost incoming web traffic
Simply put, search engines like Google like content. We find it works best to imagine the Google machine as a gargantuan beast that's consistently hungry for more and more fresh information, rewarding those who feed it with a better domain authority and therefore increased web traffic. Once researching the kind of content your audience wants to read about, a regularly updated WordPress blog will increase your online rankings, making it more likely that people will click through.
4. Add variety to your social media channels
Facebook, Twitter, Instagram, and Snapchat are all incredible ways to engage with your audience outside of your website and pull them in, but sharing other people's content amongst these will only get you so far. Maintaining a vibrant and informative WordPress blog that's full of case studies, company information, and editorials means also creating a wealth of interesting material worth spreading online, adding variety to all your social media channels.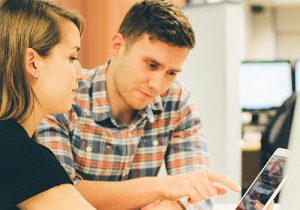 5. Offer different voices with multiple users
Though it's by no means innovative for a website to allow for multiple user accounts, you'd be surprised at how few websites opt to use this feature. Letting several people write for your WordPress blog means giving it many unique and distinctive voices, making it more likely that visitors will gravitate to a particular one. Even something as subtle as publishing your blogs under an author name, helps better give an identity to an otherwise faceless corporation.
6. Cover topics not suited to pages
Web pages might be a necessity for every site, but they're also the perfect way to successfully relay such factors as product information, company history, and any other useful information. What they're not so good for, is taking a relaxed approach to these types of areas of interest. Blogs are typically written in a more colloquial format when compared to traditional web pages, letting you explore topics you would otherwise be unable to.
7. Determine meta descriptions
An often overlooked aspect of content marketing, meta descriptions act as the first things online searchers will see when your blog appears in Google search results. The content that appears by default is traditionally the initial 140 characters of your article, but WordPress blogs allow you to input completely original text prior to publishing. This gives you every chance to "sell" your blog as best as possible.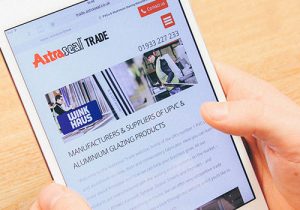 8. Optimised for mobile users
For the past few years mobile continues to beat desktop as the primary method of how people choose to engage and surf the internet. Independent aggregator StatCounter estimates a gap of over 10% at the time of writing, meaning that it's more important than ever to ensure that your website's blog is mobile optimised. Thankfully the WordPress CMS does this by default, taking into account the amount of text, any images, and headers to make it perfectly readable across any format or platform.
Enjoy these benefits and more with content marketing from Purplex
Purplex, the marketing experts specialising in the construction industry, apply all these methods and more for clients opting to utilise our bespoke content marketing services. Making use of a looked after WordPress blog for your website is a proven method of increasing web traffic, converting leads, and boosting domain authority.
To find out how we can help you accomplish this, feel free to call a member of our team on 01934808132 or send us a message online today.
This entry was posted in Digital Marketing