Back
A day in the life of … a Creative Designer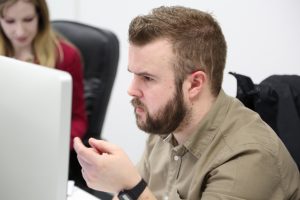 In the first of our 'a day in the life' series, we take a sneak peek into the life of one of our colleagues here at Purplex.
We start off in our Creative Department with Adam Whittaker, an experienced graphic designer with over 8 years' experience in the industry. His qualifications include a BTEC National Diploma in Graphics from Weston College and a BA (Hons) in Graphics from UWCN. Adam has worked with many big names, in a variety of industries including Sony Ericsson, Ericsson and Saab (in both the aviation and military sectors).
A typical day
Adam explains what a typical day as a creative designer at Purplex may include;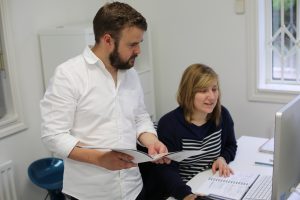 'Get up in the morning, make lunch and get my daughter ready for school, which can sometimes be a challenge…'

'I usually walk to work (when it's not raining), getting into the office around 8.20.'

'The most important thing in the morning is a cup of decaf tea. Doing the daily morning tea run in the office is essential to get the morning going!'

'I start off firstly by checking emails and start prioritising the work between myself and the rest of the team.'
Who do you work with on a day to day basis?
'We have a great team here at Purplex – Louise, an experienced Graphic Designer who has been with Purplex for over a year and Mel, Web and Graphic Designer who has been with us for a year and a half.'

'With this wealth of knowledge from print, to online, gives us a unique position compared to other marketing agencies.'
What programmes do you and your team use to undertake your work?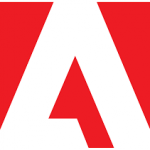 'We have a range of Apple iMac PC's and state of the art photography software. The programmes we use on a daily basis range from Adobe Creative Suite, InDesign, Illustrator, Photoshop, Acrobat, Bridge and a range of other web platforms.'

'I can't work without some kind of music. It must be anything with a good beat – House, EDM or Rock, preferably. So, to get my attention, most colleagues end up waving at me from across the room…'
Why do you like working at Purplex?
'In any one week, we could be working on branding for an installer down the road or producing a trade or retail brochure for a fabricator on the other side of the country. Equally, we could be implementing core values for a global leader in fenestration hardware.'

'Using our past experience and expertise, we can advise our clients on anything design related.'
Purplex Marketing was founded in 2004 by Andrew Scott, who previously worked in a number of successful businesses in the building products and home improvement sectors. Since its establishment, Purplex has grown by at least 34% every year and now boasts a large clientele of customers located throughout the UK and Europe.
This entry was posted in Purplex News