Back
Are you marketing your windows & doors to people under 30? If not, you are missing a trick!
It's easy to think, what with the continuing headlines that young people find it difficult to get on the property ladder, that purchasing new windows and doors is a consideration just for the older generation. Studies, however, show that in certain areas of the UK, there are plenty of first-time buyers under the age of 30 eager to improve their newly-acquired properties.
Should you market to these people? Absolutely!
A promising target market you shouldn't leave on the table
A recent survey carried out by Halifax concluded that average age of a first-time buyer has risen just two years since 1983, meaning that although housing prices are on the up and up, 27-30-year olds fill a market gap that needs to be catered for. These residents are perhaps expectantly most prominent where properties are the most affordable. As a general rule, most areas outside Southern England.
It's important to keep young first-time buyers at the forefront of your mind when marketing to any area, but especially those where these residents are most prominent. If you're a window installer about to undergo a brand overhaul or strategy revamp, don't forget to pay equal attention to your digital presence in addition to traditional direct marketing practices. Why leave this sector on the table?
Helping first-time buyers add value to their home
The benefits for marketing your windows and doors to people under the age of 30 are twofold, in the sense that it'll maintain company growth as well as help out those who have just entered the property market. Said properties have continued to experience an increasing value surge since 2016, so it makes sense to have your business contribute to this progress, and have your products installed as opposed to a competitors'.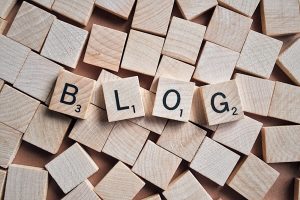 But, how do you get their attention?
Reaching this particular subset of homeowners, as with any other, requires a well-thought-out strategy and acute planning for your business' marketing. Digital as well as direct, social media, website presence, and email campaigns are all powerful tools, which when used correctly, allows you to build a reputation with homeowners new and old. Thankfully, Purplex is the digital specialists that can help you with this journey with continuing success.
A digital agency well-equipped to power your marketing
So if you're a local window installer, tradesmen, or business looking to raise your profile and would like to take advantage of the young homeowner market, there's never been a better time to reinvent your direct and digital presence. With specialists in web development, content writing, specialised email campaigns, and more, let us take your marketing strategy from good to great.
This entry was posted in Digital Marketing