Back
A day in the life of… A Web Designer
Today we delve into the life of one of our web designers here at Purplex. Jade, one of our long-standing colleagues gives us a rundown of her daily routine.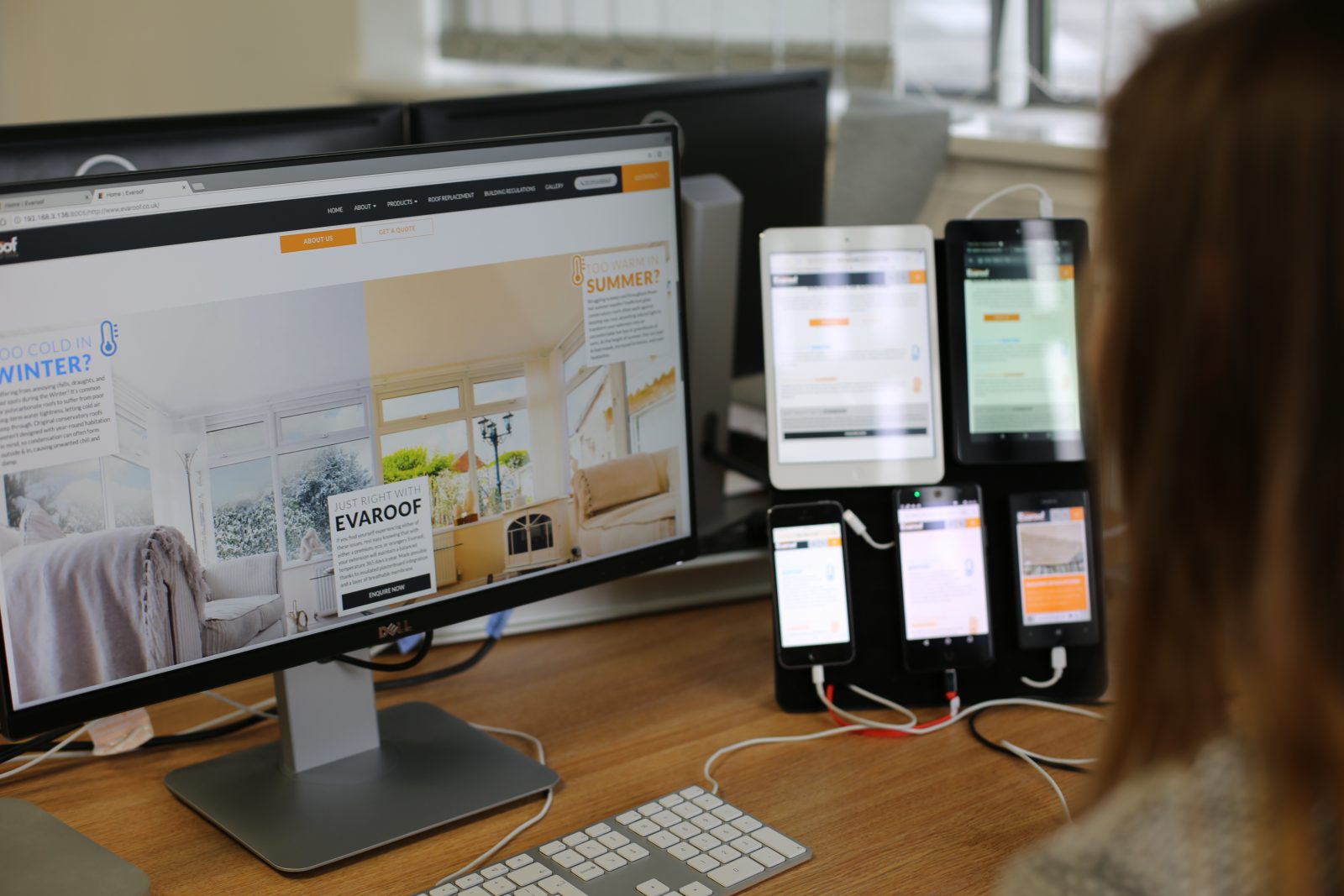 I head to work just after 8, I live pretty close by the office so my commute is fairly easy going. On my drive, the local radio station keeps me entertained with the typical west country ads & jingles. Once I'm in work I catch up with the team on their evening or weekend antics and prepare for the day with a fresh cup of water, to many of my co-worker's disgust I'm completely tea and coffee free! 
Once settled I'll get right into the project(s) I'm working on at that particular moment which, if I really need to get in 'the zone' is accompanied by some music. My music taste is pretty random but usually consists of a mix of electronic, indie, soul & RnB.
Who do you work with on a day to day basis
I work directly with the rest of the web team and work with Vicky the production manager to ensure that each project runs smoothly. I also regularly discuss projects with the content team to ensure we're on the same page (no pun intended) when it comes to producing content for the site. I also work closely with the rest of the digital marketing team to implement the best methods for tracking, reporting and SEO – constantly improving the way we feedback information to our clients.
What programmes do you and your team use to undertake your work?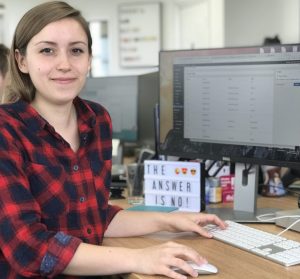 I design and also build websites which means my work is usually pretty varied. I begin each project with a thorough read of the clients brief and a discussion with the Production Manager regarding site structure and key features that are to be included in the initial design. Once all ideas are on the table I begin to mock up a design using Photoshop and occasionally drop into Illustrator when I need to create vectors. A few of my favourite go tos for design inspiration include Collectui.com, Awwwards.com & Pinterest. 
Our websites are bespoke built from the ground up around the ever increasingly popular WordPress. Building our websites around WordPress allows us to build a site that both our in-house content team and our clients can easily work on when they need to. For efficiency, we have even developed multiple WordPress plugins which aid in backups, tracking and reporting.
Each member of the web team has their own favourite programs for coding and we are given the flexibility to install the software that we need to get the job done. I use Coda for coding on a day-to-day basis which highlights my code and makes it easy to read. My browser of choice is Chrome as the developer tools are excellent, although a thorough test in all major browsers has to be carried out on every build.
Why do you love working at Purplex?
Working for Purplex I learn something new every day, whether it's finding a more efficient way to code or building a completely unique feature that utilizes an unfamiliar language. The best part about working for Purplex however is the constant high energy of the team, the friendly and helpful people, free cake, regular charity days and brilliant events such as a Spring barbeque, Summer ball, Easter Egg hunts and an annual conference with awards for the team.
Purplex Marketing was founded in 2004 by Andrew Scott, who previously worked in a number of successful businesses in the building products and home improvement sectors. Purplex has grown by at least 34% every year and now boasts a large clientele of customers located across UK and Europe.
For more information call 01934 808132.
This entry was posted in Purplex News, Web Development