Back
Purplex visits the University of West London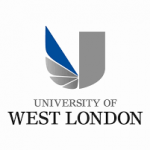 Account executive, Lucas Courtney attends the University of West London to talk to final year students about careers after university and his life working here at Purplex.
The BA (Hons) Advertising & PR course hosted another industry guest as a part of its Major Speaker Series. Final-year students got to hear from Lucas Courtney, an advertising graduate from the Class of 2017. Lucas gave the students tips on how to excel on their major projects. He also gave valuable advice on entering the world of work.
Lucas, who is an Account Executive here at Purplex Marketing, stated,
"It was great coming back to campus and discussing my experience with the students. Finishing university and starting work is challenging, but with support from alumni and employers, UWL students are well suited to enter the job market."
Course Leader from UWL, Kristin Brewe commented,
"The students got a lot out of Lucas' talk. Hearing first-hand from someone who has recently made the leap from graduate to professional is invaluable. As a teacher, it's terrific to see a former student doing so well."
The Major Speaker Series is designed to expose students to industry thinking across an array of topics, whether that's creative inspiration, strategic thinking, or tactical know-how. Kristin added,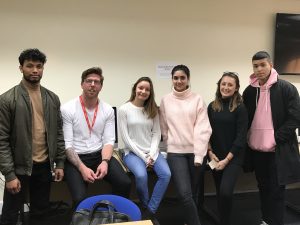 "It's extra special when one of our speakers is a UWL graduate. The students and I are grateful to alumni like Lucas who give back, along with employers like Purplex that value connections with universities. We wouldn't have a course relevant to today's fast-paced communications sector without them."
Second-year students will also benefit from Lucas' expertise as they prepare for their industry experience this semester. BA (Hons) Advertising & PR students have to complete work experience as a part of their degree programme. Lucas noted,
"Getting students involved with industry while they're studying is one way to ensure success when they graduate. I got a lot out of my industry experience when I was at UWL. I'm glad I can now help students as professionals helped me."
Purplex Marketing was founded in 2004 by Andrew Scott, who previously worked in a number of successful businesses in the building products and home improvement sectors. Since its establishment, Purplex has grown by at least 34% every year and now boasts a large clientele of customers located throughout the UK and Europe.
 
For more information call 01934 808132
This entry was posted in Purplex News