Back
Construction industry marketing specialists 'Highly Commended' in Weston College Business Awards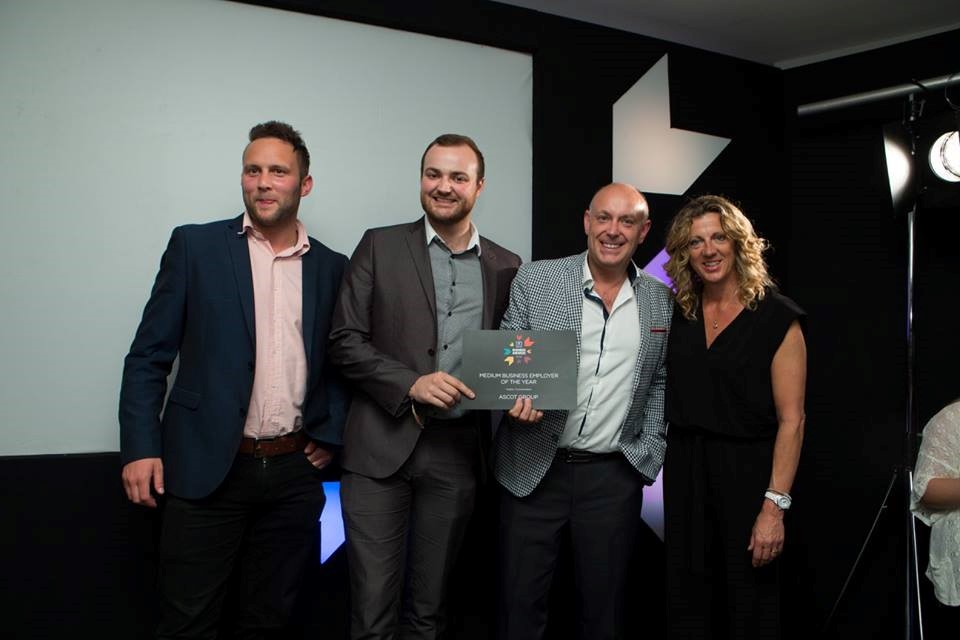 The Purplex team are pleased to have received a highly commended award for 'Medium Business of the Year', at this year's Weston College Business Awards.
An evening to showcase accomplishments
The Weston College Business Awards recognise companies in the South West for their fantastic achievements, across a range of industries.
The evening, which was hosted on the 9th of this month, welcomed hundreds of guests from companies around the region, including a handful of Purplex's marketing team.
Cadbury House Hotel in Congresbury provided the perfect setting for an evening of achievements, which was hosted by Olympic gold medallist Sally Gunnell OBE.
Other titles awarded on the night included 'New Apprentice Employer of the Year', 'Small Business Employer of the Year', and 'Work Experience Employer of the Year'.
A company that cares about its employees
Purplex received the nomination and highly commended award thanks to the growth of the business, and the opportunities that have been created for talented people across Weston-super-Mare and beyond.
Purplex are proud of its high calibre team of web developers, account managers, content writers, designers and marketing specialists. Staff are thrilled to work for such a dynamic and fast paced marketing agency – and one that is local too!
The construction industry marketing specialists were proud to announce a recruitment drive in 2015; a trend that will continue as client reach grows, and success continues.
To learn more about why Purplex are the construction marketing agency specialists, and to see any current vacancies, explore the recently updated site.
This entry was posted in Purplex News