Back
Construction 'scandal' shines light on decline in housing quality
A recent scandal involving one of the big national housebuilders has further shone a light on the pressures put on firms to meet the government's housing targets. Targets of seeing 1 million new homes built by the year 2020.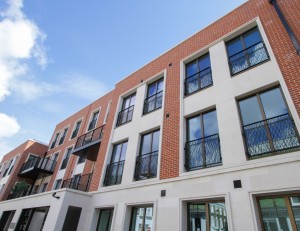 As one of the UK's most notable housebuilding companies, Bovis Homes is to pay £7m in repairs, after a plethora of their poorly built homes were sold to customers. The Kent-based company built almost 4,000 homes last year, and is accused of knowingly selling homes that had problems which range from; faulty plumbing, no guttering, and half-finished tiling.
Unearthing pressing issues already present from the off
These recent revelations raise questions about the quality of new-build developments nationwide and regulation of the market going forward, leaving many wondering if this will continue to be a problem.
Industry insiders have weighed in on the sensitive topic, expressing:
"There is a genuine need for more housing but we need to ensure it is of good quality. Buying a house is a big investment and it's evident some people are being sold the dream and getting a nightmare.
"There needs to be stricter and more transparent building regulations and people should be given the right to inspect their home prior to buying, to ensure they are getting quality accommodation. This wouldn't need to slow down the build process but just provide more quality control."
Where does this leave the housing goals going forward?
While the pressures to hit housing targets combined with several on-going issues affecting the construction industry are no doubt providing challenges; the news about Bovis doesn't bode well for the government's intended future goals.
The race is on to build a million new homes by 2020 but the industry is being held back by a mixture of problems that include a shortage of skilled labourers, a lack of space available to build on and consolidation in the market. It's up to the government to make this a central priority going forward and for a joined up approach between industry and the public sector.
Spreading the word about reliable and trustworthy installers and tradesmen for nearly 15 years, Purplex Marketing gives home improvement business the tools they need to succeed be it in print or online. For more information on our services contact us today.
This entry was posted in Purplex News