Back
Construction giants team up with Purplex as part of ambitious growth strategy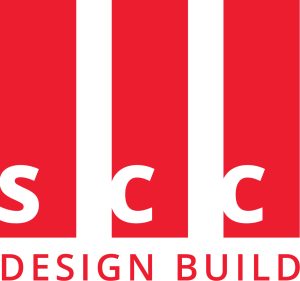 SCC Design Build has appointed Purplex as its construction marketing agency, in a bid to strengthen its brand in the UK construction market and develop its client base.
SCC Design Build supply concrete solutions for the construction of high-rise residential projects, student accommodation, hotels, prisons, multi-storey car parks, and other projects.
The company offers a complete design, manufacture and installation service and manufactures the whole precast concrete solution off-site, enabling them to deliver projects to reduced timescales compared with more traditional methods of construction.
SCC Design Build has appointed Purplex to manage its PR, design and branding to promote its range of products and services to architects and developers in the UK. This includes the design and build of a new, fully responsive website.
Eamonn O'Donnell, Managing Director of SCC Design Build, comments: "We have a strong client base and back catalogue of successful projects but have chosen Purplex to help us build on this and further promote the SCC Design Build brand."
"The focus is on our bespoke pre-cast solutions service; but we also want to promote the fact that we have a UK supply chain and can offer solutions and expertise that are superior to our competition."
Oli Ballard, Account Director at Purplex, comments: "SCC Design Build are experts in their field and have resources and expertise that are second to none. This is something we feel the industry will benefit from; and through highly targeted PR and branding, we want to promote this message and form strong links with SCC's target customer base."
Formed in 2004 by respected construction marketing expert Andrew Scott, Purplex provides expert strategic consultancy, PR, branding, video and digital marketing services to clients that range from local home improvement firms to multinational building product manufacturers.
Related posts
SCC use us because we are the leading construction marketing agency in the UK. To display some of our other expertise we have published some construction marketing blog posts:
This entry was posted in PR, Purplex News