Back
Fully responsive website for Somerset home improvement company
Local home improvement company Majestic Designs recently approached Purplex to help them with a new website for their retail division. Majestic Designs have been in business for over ten years servicing the South West from their site in Cheddar, Somerset.
Competition in the home improvement sector is fierce and much of Majestic's existing window installation business historically comes from referrals – largely due to the high quality of their products and excellent customer service levels. Recognising the importance of a high quality website, Majestic Designs appointed Purplex to create a website that would quickly captivate visitors, build trust in the company online and increase leads from their website.
Steve Harris (MD) from Majestic Designs commented: "We selected Purplex to design our new website because of their industry experience and design skills. We are delighted with the results and are already seeing a steady flow of quality leads through the site."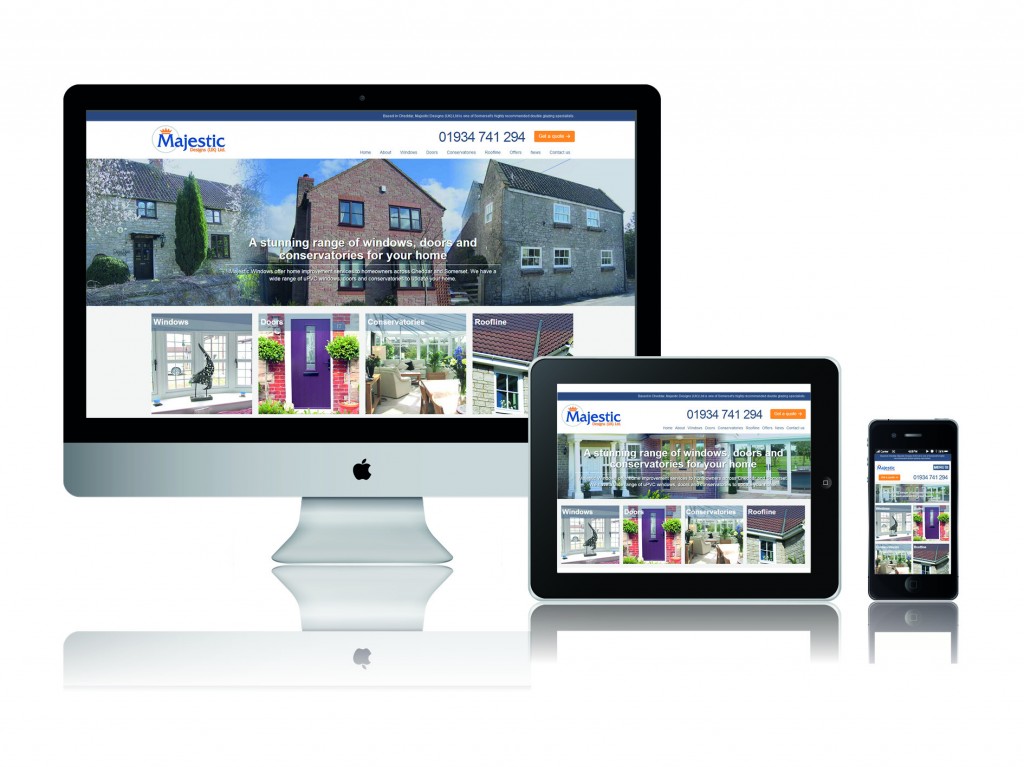 Purplex recommended a fully responsive website design as the basis of the new site. Recent trends in the last six months have seen 'search' traffic from mobile devices overtake desktop. For Majestic to best engage with potential new customers online it was crucial for their website to be built for mobile.
Adi Day, Digital Marketing Manager at Purplex, comments "Responsive design websites re-format the content of the website based on the device being used to view them. So if you're visiting the website on either an iPhone, large-screen Samsung S5, small or large tablet, laptop or desktop the key information, text and calls to action to convert visitors into leads are crystal clear."
In the modern world an organisations website is their marketing hub. Any promotional activity, be it direct mail, PR, email or other promotional activities will naturally quote the companies website as the shop window to their products and services. It's no wonder then that Purplex are seeing an increasing demand for fully responsive websites as new and existing clients are realising the significance of creating user friendly websites that build trust in their brand online.
For more information about fully responsive websites and web design contact Purplex. Our team of experts have a wealth of experience in designing beautiful websites with rich content written by our skilled copywriters and SEO experts.
This entry was posted in Purplex News