Back
New Recruit for Purplex Digital Marketing Team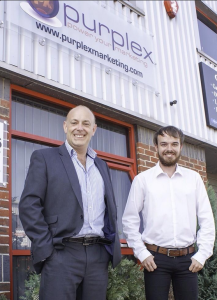 Due to the incredible growth that Purplex is currently experiencing we have once again expanded our team. We are pleased to announce the appointment of Chris Fear, who joins the Digital Marketing division of the company as a 'Content Creator'.
The digital revolution over the last decade has highlighted the incredible content marketing opportunities that the online world holds. Creating everything from regular blog posts, social media content and website content, as well as driving online traffic through SEO optimization, there is an increasing industry need for creative, content creators who can consistently generate the high quality, tailored copy and ideas that the digital world demands. Well-written, knowledgeable content, optimized for search engines, is integral in promoting your brand, generating leads and helping your customers to make the informed decisions that lead to sales.
Purplex's Digital Marketing Manager, Adi Day, commented: "With online and digital marketing increasingly moving towards a focus on high quality content, it's become more important than ever that we can create impeccable digital copy that can help our clients become industry leaders. The addition of Chris to the digital content creation team, with his range of copywriting and digital marketing experience, will further strengthen the division and reinforce Purplex's reputation as a key industry leader in digital marketing."
Chris recently graduated from university with a 2:1 degree in English Literature and has previously been employed as a digital copywriter, specialising in content creation. He comments: "I am incredibly excited to join such a vibrant marketing agency as Purplex, which is committed to crafting excellent content for its clients."
With a wealth of skills and experience of creating high quality, commercial copy across a range of digital platforms, Chris's appointment to the company will serve to bolster Purplex's ability to create excellent digital content for its clients.
This entry was posted in Purplex News