Back
GGP Installer Awards gets Purplexed
Here at Purplex, we are celebrating after several of our clients have been shortlisted for the 2022 GGP Magazine Installer Awards.
Our clients are up for prestigious awards
Receiving eight nominations in total across the nine different award categories, our clients Global Windows, SEH BAC, Wolverhampton Glass, Nuevo Home, P&P Glass, and Augmented Reality Creations are among those who have been recognised for their outstanding work.
Leading South East home improvement company SEH BAC and Sheffield's double glazing experts Global Windows have both been shortlisted in two categories at this year's awards which is a great accolade for both businesses.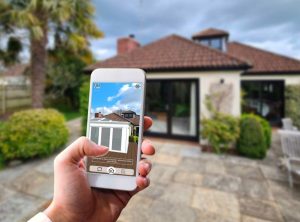 Meanwhile, tech start-up Augmented Reality Creations (ARC) has made the shortlist for best technical innovation. This is in recognition of ARC Design, a new ground-breaking technological innovation that's set to be a game-changer for the conservatory market. Harnessing the power of the latest technology, they have created software that allows homeowners to design, view and walk around in their new conservatory in augmented reality, before construction has even begun. The software is sure to revolutionise the sales process for installers and homeowners alike.
What are the GGP Installer Awards?
Launched in 2019, the awards are designed to recognise and reward the work and professionalism of the UK's window, door and conservatory installers.
Andrew Scott, our Managing Director, said: "It's fantastic to see our clients making the shortlist for the 2022 GGP Installer Awards. Winning an award like this is a great achievement for installers in the UK window, door, and conservatory industries, especially after such a challenging and unprecedented last 22 months. I wish all of our clients the best of luck at what will be a great event in March."
The winners will be announced later in the year at a presentation ceremony being held in Manchester on Thursday 10 March.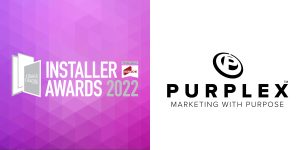 Digital marketing for the home improvements sector
We are a full-service digital marketing agency that has helped many great companies to reach award-winning status. For more information on how we put your business' name up in lights, feel free to get in touch.
This entry was posted in Purplex News