Back
How to choose the right marketing agency for your installation business
There are thousands in the UK alone, so how do you choose the right marketing agency for your business?
What's the one thing no glazing installation business can live without?
Leads. No leads mean no sales – and if you've got no sales coming in, you're finished. It's that simple.
That's why nailing your marketing is such a vital aspect of your overall business strategy. You need a plan to engage and connect with your best prospects – and developing that plan takes time, experience, and resources.
The problem is, a lot of companies don't have that. Focused above all else with day-to-day business management, they just don't have the capacity to give their marketing the attention it demands.
So when an ambitious installer finally decides it needs to get serious about marketing, they find themselves at a crossroads. They've got two choices – they can try and train and develop an in-house marketing team. Or they can get some outside help.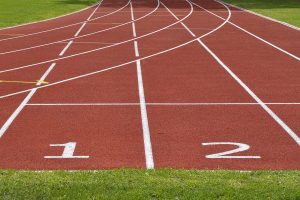 Hit the ground running with your marketing
The in-house option can be tempting, especially if you have built your business from the ground up. But that's a slow, laborious process, potentially full of costly trial and error.
Working with an external agency, on the other hand, lets you hit the ground running. Outsourcing can seem scary – but find the right marketing partner, and the pains of hiring, on-boarding and training new staff vanish.
The right marketing agency will have a strong team from day one – letting you start devising and implementing a strategy immediately, delivering quicker results.
What's more, they'll often have the best tools – trained, experienced staff, using the latest equipment, allowing them to offer you outstanding service as a fraction of the cost.
An outside perspective
In-house marketing teams are always at risk of getting stuck in a rut. New hires can bring in fresh ideas, but often quickly fall victim to the same groupthink.
That's another huge benefit a good external agency provides – an unbiased outsider's perspective, that won't fall prey to office politics, and is free to challenge the status quo. In short, they can see and do things differently.
However you try and market yourself, success or failure ultimately comes down to ROI. If you've not got good ROI, what you're doing is pointless – and sometimes, the returns don't justify the expense of a full-time internal team.
The best marketing agencies define themselves by their ROI and are free to focus on delivering you the best possible results without day-to-day office distractions.
A marketing agency that gets you
Agencies can be a fantastic way of ensuring you have some of the best, most experienced people helping you hit your business objectives, whether you outsource your entire marketing effort or just some aspects of it.
But how do you find the right agency for you? Above all, it's vital your marketing partners understand your world.
Even the most technologically savvy agency will struggle to get you the results you need if they don't understand the industry you're a part of, or what your competitors are doing.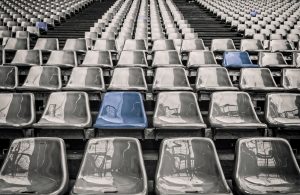 An agency that gets your audience
Over the years, I've repeatedly heard it claimed that if you can market one product effectively, you can market them all. But that's totally false in my view.
In glazing, you're often selling to quite a specific demographic. Your agency needs to know what kind of media they consume, and what strategy is going to be most effective at winning them over. If they don't, they're wasting their time, and you're wasting your money.
An agency with the knowledge that delivers results
Some marketing companies specialise in one area – they're predominantly PR agencies, or digital agencies, or creative agencies, and so on.
But marketing shouldn't exist in silos. A strategy that only focuses on one part of the marketing mix isn't really a strategy at all.
Some one-trick agencies try and cover up their shortcomings by outsourcing some of the services they're not able to offer themselves – but that often results in inconsistent messaging, more sluggish service, and higher costs.
But that's where Purplex is different. It's a full-service agency, covering all disciplines. Home to over 70 world-class marketeers, we're experts in PR, digital, web design, social media, branding, creative, e-commerce and more. If you can dream it, we can do it, we are the right marketing agency.
Find out what we can do for your business.
This entry was posted in Purplex News