Back
Purplex's top blog picks for 2017
Here are our top picks of our favourite content pieces we have written in 2017. Written by our experienced team of content writers for some of our esteemed clients.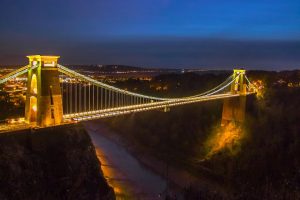 Answering the question what county is Bristol in.
Famous for its historical use as a dockside port during the age of mercantilism, eclectic music scene, International Balloon Fiesta, amongst other roles and events, Bristol is a metropolitan city filled to the brim with character and diverse culture – as well as the home of Associated Windows. The city features a population of around half a million and remains a prevalent destination for tourists worldwide, yet one issue that continues to plague, even locals, is exactly which county Bristol comes under.
It's time to set the record straight once and for all!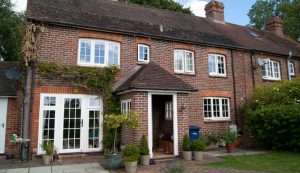 Evolution vs Residence 9: Which is the best heritage windows brand?
White-painted wooden windows, perfectly joined, with period handles – that's what you think of when someone mentions 'heritage windows'. This does not necessarily have to mean wood though. Timber alternative windows are made using efficient uPVC frames, designed to look like traditional wooden windows. They have only been around for five years but they're no longer a niche product – timber look uPVC is better than ever and it's here to stay.
Evaroofs new website and content
designed by Purplex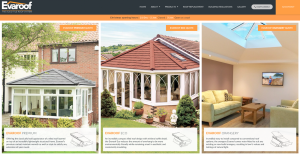 The new website for Evaroof, we love the new design and layout with great content to enhance the customer experience. Knowledgeable and useful content produced by our team here at Purplex. Check out their new website here –
Ideal for homeowners who currently suffer from inadequate thermal efficiency and style with their existing home extension, replacement roofs from Evaroof act as the ultimate solution. An ingenious design that combines an ultra-light aluminium structural frame layered underneath an attractive tiled slate aesthetic, an Evaroof acts as the best of both worlds to offer excellent insulation and flexible personalisation.
Get in touch
Purplex has dedicated teams that specialise in B2B and B2C public relations, social media and internet marketing including organic SEO, paid search (PPC) and a team of highly experienced content writers. It also has a creative department providing expert graphic design and advertising, video production and photography.
The agency was formed in 2004 and specialises in the construction, building products and home improvement industries.
For more information contact Purplex on 01934 808132 or visit www.purplexmarketing.com
This entry was posted in Purplex News