Back
How web technology has transformed in the last two years
When was the last time you took a good look at your own website, checked how many visitors you've had and what your online conversion rate is?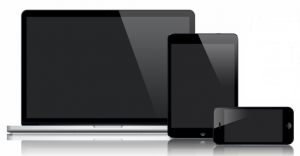 With one billion websites across the globe fighting for customers' attention, it's no longer just a case of making sure your business has a basic brochure website. Your customers have moved on, increasingly viewing websites on smartphones or mobiles to look for in-depth product information, case studies and reviews to help them with their purchases. If your website hasn't been updated in the last couple of years, the chances are it's not fit for the modern customer.

In a highly competitive marketplace it's increasingly important to ensure your website design and content is mobile optimised – otherwise there's plenty of other companies ensuring their contact forms, enquiry forms and e-commerce portals are mobile-friendly and easy for users to engage with.
Google has jumped on the rising number of mobile searches, and rewards websites which are mobile friendly with higher search engine rankings than those who fail to cater for mobiles. There are currently 3.5 billion worldwide searches via Google each day and with 7 out of 10 people in the UK now owning a smartphone it's inconceivable for a business not to have a mobile friendly website in 2014.
Making sure your website is regularly updated with unique, relevant content is now critical as well. Adding news items, product features, and help and advice tips all help position you as an authoritative company. Visitors to your site will know you're credible and open for business, and you'll rise up the rankings.
Times are changing and companies who fail to embrace new web technologies are likely to get left behind the competition – with users getting frustrated at poor mobile functionality and a lack of confidence in companies who don't meet their online expectations.
Talk to Purplex Marketing to find out how much of a difference we can make to your web presence.
This entry was posted in Web Development