Back
It's a new Day for online marketing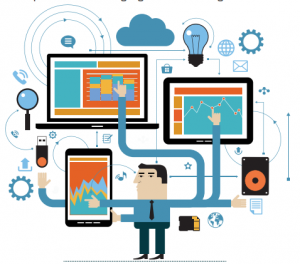 Adi Day, newly appointed Group Marketing Manager at Purplex explains the changing face of lead generation.
Businesses that get their online marketing strategy right are destined to generate more leads. Online is where the majority of us research and formulate our decision to purchase, be it B2C or B2B. 89% of us will visit our potential supplier's website before we buy. An effective online marketing strategy uses a mixture of tactics that not only draw visitors to your website but build trust, provide inspiration and help customers make educated buying decisions.
Websites are no longer static; they need to be ever evolving and buzzing with new original content that helps your customers and prospects, providing solutions to their needs. Great content will also encourage your visitors to share online using social media and links, and this is a key driver for search engines like Google who place emphasis on shared content as a measure of how it ranks web pages.
It's easy to be specific when targeting customers online, that's why businesses are continually increasing their budgets in online marketing activities where they know they can see a direct return on investment. Online offers quick fix solutions such as AdWords and affiliate marketing, which deliver highly targeted adverts to potential customers and leads straight to your inbox. But these should be blended with long term tactics like adding quality content to your website, which builds organic traffic over the long term, or building a strong social presence that increases loyalty and brand awareness.
The online landscape has changed dramatically over the last 12 months with Google making changes to its search algorithms. Some businesses who used SEO companies that didn't adhere to best practices have been penalised. If you're wondering why your leads have dried up or want to kick start your online marketing, talk to Purplex.
With Purplex you get 30 marketing experts under one roof with the following skillsets:
Online marketing strategy
Content marketing
Social media
PPC / AdWords
SEO
Online PR
Conversion rate optimisation
Lead nurturing
Mobile marketing
Affiliate marketing
This entry was posted in Purplex News