Back
Industry leaders celebrate at exclusive Purplex event
Over 100 business leaders and VIPs joined the celebrations to mark the launch of a new London office for Purplex, the full service marketing agency that serves the construction and building products industry.
The event was held at the world-renowned Mint Leaf restaurant at Piccadilly, a stone's throw from the new Purplex office at Trafalgar Square. The venue was of particular significance as managing director Andrew Scott explains:
 "I launched Purplex 11 years ago and our first ever client was a London based window manufacturer.  We signed a 12 month marketing agreement and celebrated afterwards at Mint Leaf, so holding our London launch event at the venue was quite symbolic – especially as we've grown into one of the largest marketing agencies in the construction industry."
Purplex operates from a 4,500 sq ft HQ just outside Bristol and opened the new office to support its growing UK and international client base. The agency has a team of more than 40 experts in PR and comms, branding and design, web development, online marketing, video and photography.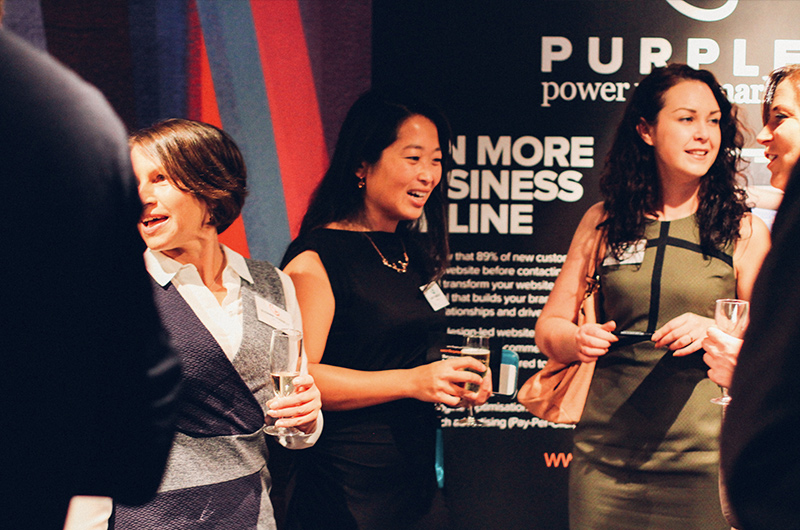 One of the companies to attend was Hueck, the global supplier of architectural aluminium profiles. Leon Friend from Hueck commented: "We appointed Purplex a year ago and they've done a brilliant job for us. They understand the construction industry and they get results. Hueck has achieved its growth targets thanks to Purplex and I would recommend them to anybody serious about their marketing."
The event attracted a number of high profile guests including Jane Tokarczyk, Vice President of Barclays Bank Plc, who commented: "My first impression of Purplex has to be its people and those they do business with – both are fantastic. A very good and well run event."
This entry was posted in Purplex News