Back
Cambridge graduate strengthens PR division at Purplex
Purplex, the specialist marketing agency for the construction and building products industry, has recently welcomed a further addition to its PR division.
Having graduated from Cambridge with an upper second in History, 24-year old Simon Hann has a wealth of writing experience from past stints as a freelance journalist and researcher. His attention to detail, writing style and creativity are already proving a valuable asset to the PR team at Purplex.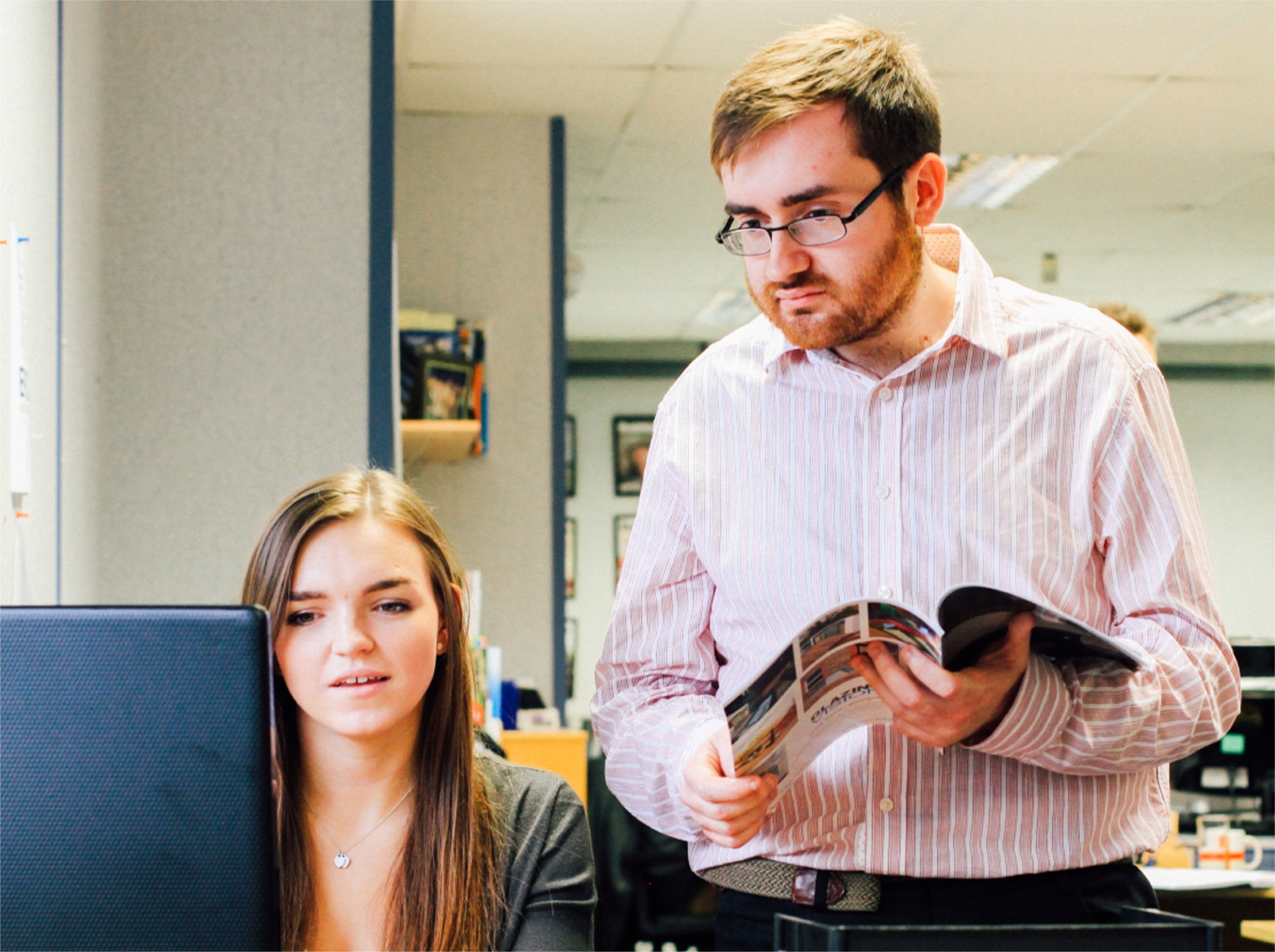 Andrew Scott, Purplex Marketing MD, commented on the appointment: "I believe Purplex's status as a leading marketing agency for the build environment is reflected both by the calibre of our clients, as well as the highly skilled, valuable workforce we attract. Simon's appointment reinforces our commitment to provide quality, effective PR for the companies we work with."
"The entire team at Purplex is extremely dedicated, and I feel lucky to be part of such a vibrant, creative environment," said Simon. "One of the major advantages of using Purplex is that we can deliver a tailored growth strategy for each and every one of our customers, whether we use Public Relations, digital marketing – including website design and development, on and offline advertising, video content, or a combination of all of the above.
"As an integrated agency, we can identify the channels that will most benefit the companies we're working with, and develop a plan that will create market awareness, drive sales and gain/improve reputation. I look forward to helping our customers create strong relationships with their audiences through strategic PR," concluded Simon.
This entry was posted in PR