Back
National PR coverage for Consumer Protection Association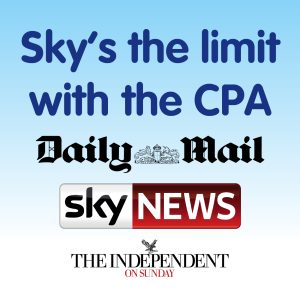 The Consumer Protection Association (CPA) has made national headlines with the help of Purplex Marketing. For over 20 years the CPA has been helping promote consumer trust in professional and qualified tradespeople – connecting accredited home improved contractors with consumers.
Purplex has been helping the CPA with their marketing and PR for months and are continually on the lookout for opportunities to raise the profile of the CPA. Thanks to
Purplex's connections with the national press, the CPA were asked to comment on the recent increase in the number of women gaining employment in traditional trades, such as plumbers and electricians. Industry commentators have coined the trend "white van woman" and Jeremy Brett, director of the CPA, was invited to comment on how the industry has changed in recent years.
Articles and television covering featuring the CPA appeared on Sky News, in the Independent on Sunday on the 1st June and on the Daily Mail website. The PR team at Purplex have a keen eye for a story, with a finger on the pulse connecting thought leaders, like the CPA, with editors looking to write engaging articles for the mass media. Oli Ballard, Purplex PR manager, comments: "We take a Sir Richard Branson approach to publicity. We think big and we deliver big. We gain coverage for our clients in national newspapers, regional newspapers, and relevant industry publications".
Without a doubt, PR is the most effective way of establishing a brand and bringing a company, products or services to the attention of the market. A good PR campaign will create trust, build brand equity and complement any transactional direct marketing carried out.
The powerful PR and marketing campaign which Purplex has carried out on behalf of the CPA has not only gained them national coverage in the tabloids but regular exposure in relevant industry magazines trade press. This has been backed up by a new fully responsive website and targeted direct marketing generating lots of new enquiries and business for the CPA.
Talk to Purplex to find out how we can Power Your Marketing.
This entry was posted in PR