Back
Listers team up with Purplex to launch new high-end brand
Purplex Marketing, the full service marketing agency that specialises in the window industry, recently teamed up with award winning trade fabricator Lister Trade Frames and helped them launch a niche brand of high-end products aimed at architects and self-builders.
Designer Range is a plethora of imaginative and well-engineered glazing solutions for the more discerning client, and Listers offer a complete service from consultation, surveying to product specification all the way through to installation.
The first task was to decide on Designer Range's colour scheme. After a collaboration process with the Purplex creative team, Listers settled on an eye catching gold font set on a black background, and Purplex set about creating a logo that would communicate the brands premium quality credentials.
With the logo in place, Purplex turned its attention to the website. Purplex ensured the website was optimised for mobile phones and tablets, so it complies with Google's latest algorithm change, and packed the site full of high quality, web optimised content. Finally, Purplex worked closely with Listers to launch a stunning brochure complete with high impact imagery designed to whet the appetite for this exciting range.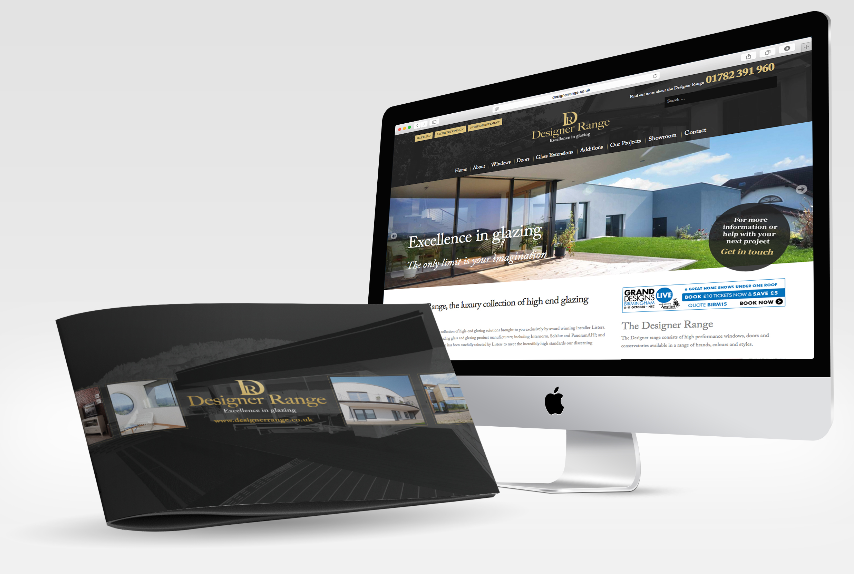 Mark Warren, managing director of Lister Trade Frames commented: "Designer Range is a collection of some of the most technically advanced glazing solutions on the market today, and we needed a high end brand and premium marketing material to help us get the message across. I'm delighted with the logo, styling, website and brochure and the enthusiastic response from architects and consumers tells me the brief has been achieved. Our focus now is to drive traffic to the website and generate online leads and I look forward to working with Purplex on this strategy."
Sam Cross account director at Purplex commented: "As a full service marketing agency with strong industry experience, Purplex were well placed to help Listers launch this high end window and door brand. All Designer Range material looks fantastic and I'm pleased to see Listers are starting to reap the rewards."
This entry was posted in Purplex News