Back
Marketing Agency Purplex sponsors prestigious London Awards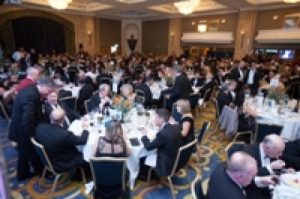 As part of its 10th anniversary celebrations this year, Purplex Marketing has agreed sponsorship of this year's prestigious G14 Awards, held at the iconic Hilton Park Lane Hotel, London, on 21st November.
Purplex CEO Andrew Scott said "The G Awards is a celebration of success in a vibrant and innovative market. It is fantastic that industry leaders and top companies from across the UK and further afield come together for this spectacular evening in one of London's most glamorous venues, and we are proud to support it."
Purplex joins the line-up of sponsors alongside side global organisations such as Veka, Synseal and Saint Gobain.
Purplex is a full-service, integrated marketing agency with 40 full time staff. It specialises in strategy, PR, branding and digital marketing with clients across the UK and Europe.
It has been a busy year for Purplex, exhibiting for the first time at Fensterbau, the major trade show in Germany which attracted 100,000 visitors from 136 countries, and hosting the highly successful 'Marketing Village' stand at the FIT Show held at the Telford International Arena. Purplex was also recognised for growth and job creation by the Government backed Local Enterprise Partnership (LEP).
"Purplex is very much at the cutting edge of marketing technology and we have always invested in great people and innovation, so the G Awards is a perfect fit" added Andrew.
Call Purplex on 01934 808132 or use our enquiry form
This entry was posted in Purplex News