Back
Purplex + Michelle Mone (OBE) = Winning combination for South West Business Event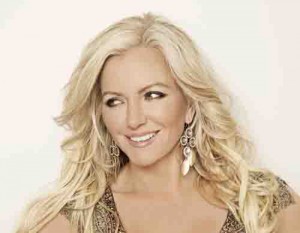 For the second year in a row we are delighted to be supporting the Business Leader Awards. Purplex has been appointed marketing agency for the event which showcases the best of breed talent for the region.
With 500 tickets already requested the team at Purplex have been supporting the event with a full marketing strategy; promoting the event through direct marketing and online as well as creating the website, booking system and full event management on the day. Such a prestigious event requires an 'A list' business celebrity and we've come up trumps by signing up business icon and TV celebrity Michelle Mone OBE as the inspirational host for the evening.
The Ultimate Business Success Story
Michelle Mone is famous to creating the Ultimo lingerie brand, creating an international business empire around it. Building on her business success she has also appeared on TV Shows across the UK and the US, with recent news that her life story is to be turned into a movie.
Andrew Scott, managing director of Purplex commented recently:
"I am delighted to team up with Michelle on this project which aims to recognise and showcase business talent and top entrepreneurs. It's a great event and we're thrilled to also show our support by being headline sponsor this year"
Making sure your corporate event is a success
If you'd like help with the perfect corporate event, then Purplex is the ideal full-service marketing agency. Our team of 40 staff have all the skillsets required to promote the event in local press or industry magazines, find a celebrity host, drive footfall with anything from captivating email campaigns to personalised invitations – all designed in house. We can even build a microsite for your event and manage online registrations as well as turning up on the day to film the event. You name it we can help. Talk to us to find out more.
Purplex is a leading marketing and PR service agency with clients in Bristol, the South West, across the UK and Europe.  Contact Us for more information.
This entry was posted in Purplex News