Back
New solid roof conservatory brand launched with fully responsive website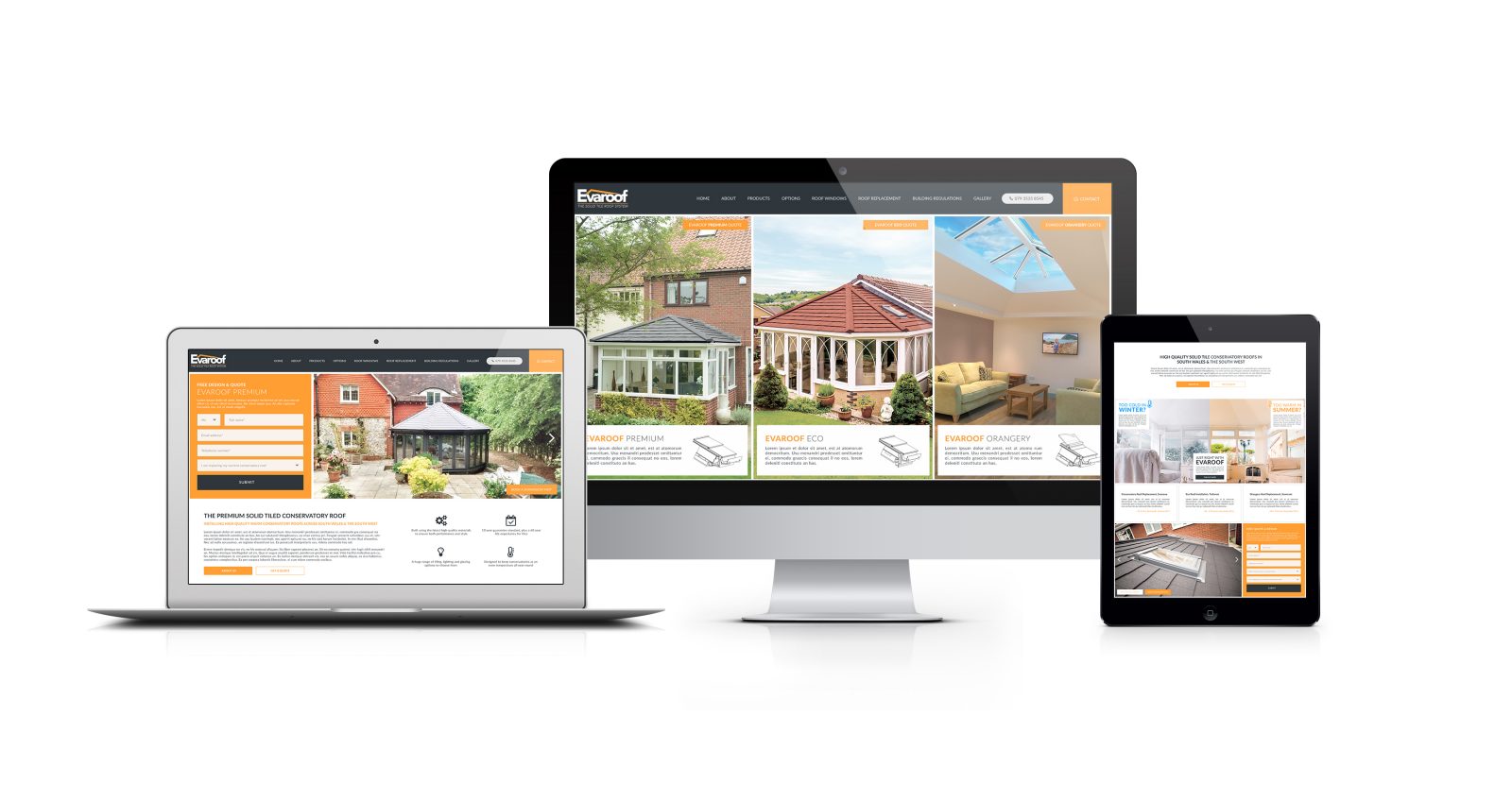 More than simply aiding an established installer improve their online presence in the form of a newly designed website, the team here at Purplex were recently tasked to go one step further, helping said company launch their completely new conservatory brand in Evaroof. A tightly-knit team of home improvement professionals, Evaroof acts as the only dedicated solid roof company serving South Wales and the South West.
It's for this reason that we had to get Evaroof's website and message exactly right, with the company willing to place their early onset success in the hands of Purplex. Needless to say, we accomplished this feat with flying colours!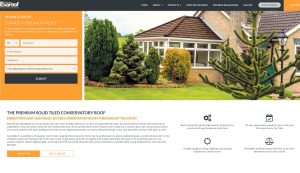 The best way to promote a new product brand online
When any new client joins us for a new website and online marketing package, it often begins with a dedicated and informed planning and design process. This time however, we were required to work closely with the clients, workshopping not only the website itself, but the solid roof brand entirely. After thorough research and debate the name "Evaroof" was settled upon, a title indicative of the product's exceedingly long lifespan of 60 years.
With the brand name now in the bag, the Purplex team got to work, creating a sleek and clean website that would easily promote Evaroof online, placing the company's USPs and capabilities firmly at the forefront. The website allows visitors to easily differentiate between the three unique Evaroof variants, while also promoting the testimonials garnered from previous customers.
Converting online leads and enquiries into meaningful sales
As well as a fully-functioning new online presence made possible thanks to a sophisticated new website, Evaroof have also opted to take advantage of our online digital and content marketing services. Sadly, it's not enough to have a flashy, stylish new website alone, unless you back it up with plenty of well-researched and informative content. This is where our continued support comes in, allowing us to sustain the company's continued growth and see the brand succeed.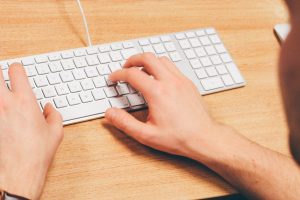 Helping to assure that any leads and enquiries garnered online are successfully relayed and potentially converted into sales, and the various CTAs and online contact forms sprinkled throughout the site. Our team took extra care to never make visitors feel bombarded, letting those interested fill in their details at the bottom of each page when desired.
Purplex Marketing: A team of digital & content marketing specialists
At Purplex, we specialise in giving businesses the tools needed to stay ahead of the digital curve, whether it's via content marketing, search engine optimisation, pay-per-click advertising, social media management, and email marketing.
Our dedicated team took Evaroof from unknown brand to online Stardom, and the same can be possible for you. Take a look around Evaroof's new website for yourself here – http://www.evaroof.co.uk/
This entry was posted in Purplex News